What comes to your mind when you think of the term "Email Marketing"? Perhaps it's promotional emails where you want to click "unsubscribe" right away or newsletters that are way too long with no coherence. Most law firms shy away from email marketing for this very reason. However, most firms don't realise that email marketing is one of the most effective ways to get and retain and on average it generates $36 for every $1 spent.
Online marketing is unquestionably becoming a vital growth factor for law firms today, but most law firms still choose to rely on word of mouth and referrals. Email marketing sits perfectly at the intersection of these two areas. It is an online marketing approach designed to help firms keep in touch with their extensive network of people with minimal effort and also enhances the word-of-mouth marketing process.
Email marketing for law firms is one of the ideal solutions to attract new legal clients; get referrals, and keep your law firm in the minds of potential clients. If done the right way, it can be a vital part of your overall digital marketing strategy.
This guide to email marketing for law firms goes in-depth on why an email marketing strategy is essential for law firms and lawyers, shares effective email marketing strategies you should apply, and offers a step-by-step guide to getting started.
---
Why Email Marketing For Law Firms?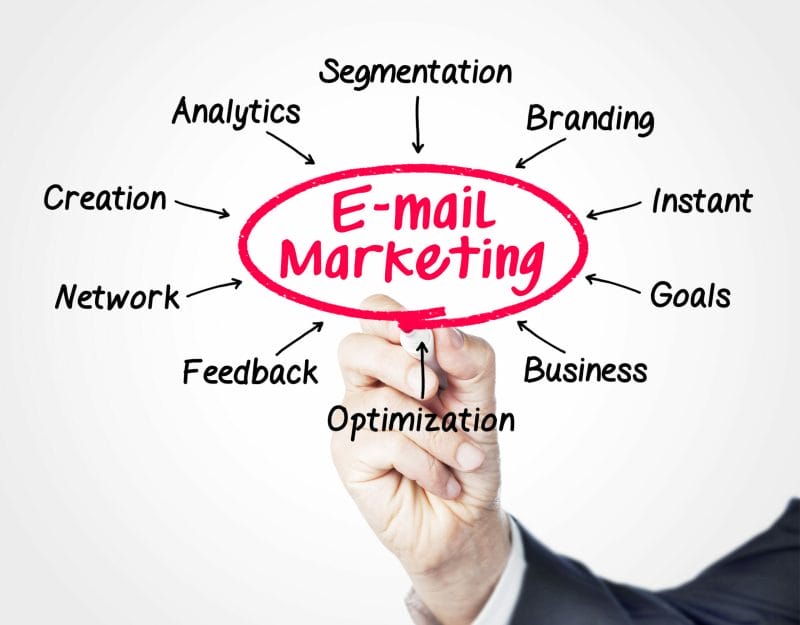 Lawyers hesitate towards email marketing due to a lack of awareness. Hence, here are three main reasons lawyers and law firms should opt for email marketing:
Cost-Effective Outreach Strategy
Email marketing doesn't require a significant amount of money upfront. A good email marketing platform makes it easy to create, design, and send emails, and they're certainly cheaper in terms of the value they provide. All you need to focus on is to take out a bit of time every week or month to develop value-filled content for your emails. This minimal but consistent effort will take your email campaigns a long way.
Showcase Your Expertise
Your email newsletter could provide a way to explain your services in a quick and easy-to-understand manner. When you simplify complicated legal terms and concepts in layman's terms, your audience will see your expertise and knowledge, and they'll realise you have what it takes to guide them with their legal issues.
Builds a Strong Relationship With Your Prospects 
One of the best strategies you can use to grab the attention of your prospects is a free consultation. You can use this to discuss legal matters your potential clients are facing and explain how you'd approach their situation in a straightforward manner.
It is a fantastic way to establish a trustworthy relationship with potential clients, which means they would more likely prefer to reach out to you for help in the future. Ask them to sign up to your email list, agreeing to receive your marketing emails. It gives you a sure-fire opportunity to grow your email list.
In your first follow-up email, you could ask for feedback about how they found the consultation, if they'd want to proceed toward hiring you to represent them, and if there's any action you could have taken to improve their experience. Asking for and taking action on their feedback shows you value them and respect their time, strengthening the relationship and motivating them to work with you.
---
How To Get Started with Law Firm Email Marketing
Now that you have understood the benefits of email marketing, it is time for an action plan. When you consider email marketing for your law firm, you require three essential elements:
An ever-growing email list
Good quality content
Easy to operate software
A high-quality email list ensures that you have prospects who are willing to hear from you and read the content you offer in your emails.
Good-quality content will help you engage with your target audience effectively so that they take the action you want. This would include adding value drivers such as an e-book or a free consultation.
An effective software allows you to get your emails out automatically on time to the right people and will enable you to track your success rates and measure your ROI.
---
How to Build Your Law Firm Email List
Before you focus on content and software, you need an email list. This is the first place to begin your law firm's email marketing journey.
The most efficient way to grow your email list is to collect the contact details of your audience in exchange for providing free content.
These are also known as "lead magnets." They are curated to attract your target audience with value-driven content that demonstrates your expertise in a particular niche or concept in law, providing invaluable help to your target audience and giving you the opportunity to consolidate their details.
Most importantly, the content should be hidden behind a signup form – available only in exchange for providing contact details.
Gjel Accident Attorneys have a car accident checklist as their lead magnet.
This content needs to be original and relevant to your niche of practice. When you can't figure out what you want to offer, think about the following types of questions:
What does my target audience want to know?
How can I provide short and simple information of high value?
For this, you need to get into the minds of your prospects and try to analyse the type of questions they would want the answers to and how you can address their queries quickly and efficiently.
Once you create your form and add it to your blog articles, they are automatically added to your list upon signing up and can receive your weekly emails.
Your target audience is made up of the ones who want to make informed decisions before hiring an attorney. They are in the research stage of finding the right lawyer for them. This means they simply want more information and may not necessarily be looking to hire a law firm right now.
If you provide the relevant information, the recipient will likely appreciate you and get convinced that you know what you are talking about and are a trustworthy attorney. That's when they arrive at the decision stage.
---
Email Marketing Strategies for Law Firms
Now you've built your email list? Great, now the main thing to prioritise is the content.
Find Topics Your Audience Cares About
Use your emails to create informational and exciting content for your subscribers and the best way to figure out the type of content your audience is looking for is through keyword research. Keyword research gives you an insight into your audience's mind and personalising your email content and ensuring it meets the needs of your audience can result in a massive increase in open rate, and it is a critical factor that determines the engagement and raises the chance of building viable subscriber relationships.
Think of the most common issues your clients and subscribers complain about, i.e. their pain points and create content that revolves around providing a helpful solution. You can also offer your insights on the industry trends in your niche.
Another smart way to strategise would be to examine your competitor's strategy—sign up for their email mailing lists or peruse their blogs and analyse how you can tweak your content to outperform theirs.
Provide Free Guides on Topics That Are Important to Your Audience
Alder IP provides a free guide to Australian patents
Offering a free guide or an ebook to potential clients in return for their email addresses is a tried and tested marketing tactic that continually performs well. It's a great option, too, because subscribers would immediately want to get something tangible and valuable in return for their contact details. Keep in mind that the topic of your free guide bears relevance and is likely to solve one of their key pain points.
Blog Posts With Sign-up Forms in Them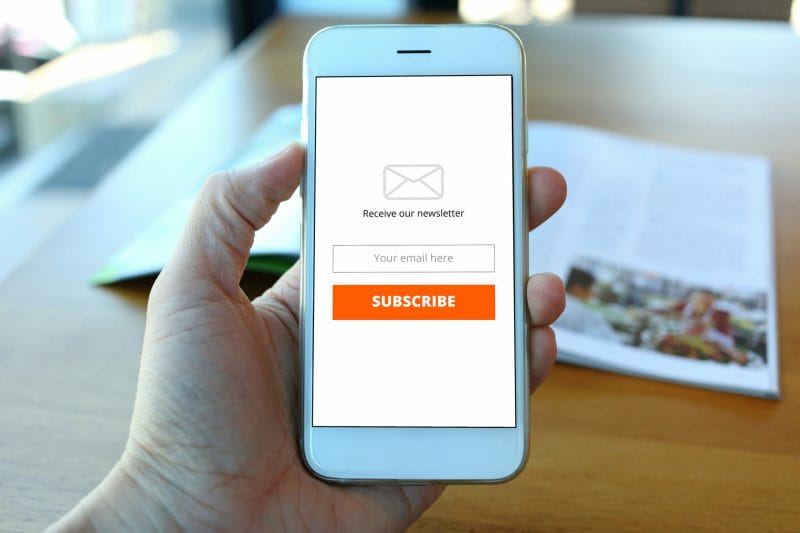 It's no secret that educational blog posts create value for website visitors and can be a valuable asset to growing your email list. They're a great way to give out information, enhance your online visibility, and it gets your audience to connect with your law firm.
If you're addressing the right topics, adding a sign-up form within your blog content or as a sidebar or pop-up would encourage potential clients to opt for your email list.
Once your email list continues growing exponentially, offer your subscribers valuable, relevant information that keeps them engaged with your law firm until they're ready to commit to using your services.
Use the previously conducted research data to identify a list of topics that are likely to catch the eyes of your audience and begin creating and scheduling your email content. It is critical to put time and effort into nurturing your subscribers to create a strong relationship with your prospects. They instantaneously would prefer to avail of your services during a legal crisis. You can check out our complete guide to legal copywriting to write content that your audience will find helpful.
Utilise Social Media Channels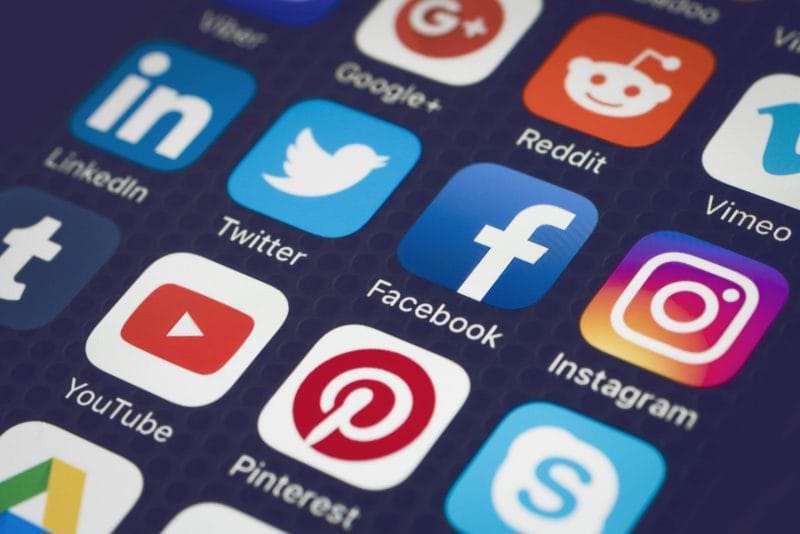 Your law firm social media profile offers another opportunity to scout for sign-ups. Then simply pop a link to your sign-up page on your social media profiles, such as bios or other integrations like Linktree. Using your social media platforms doesn't require a lot of time either. You can repurpose your blog content across multiple channels to help drive engagement. Remember to end your posts by reminding people that if they don't want to miss future content from you, it's best to sign up for your emails.
Display Paid ads
Along with organic traffic, you can also use paid ads, such as Facebook or Google Ads, to drive traffic to the sign-up page of your website.
---
How to Make Your Email Content Engaging
One of our recent targeted lists has over a 60% open rate
Sending newsletters regularly, be it monthly, quarterly or weekly, is ideal for creating a positive impression on your audience. Newsletters can be sent to your existing and prospective clients to keep them informed about all things law.
It is an excellent long-term strategy for generating trust and attracting leads. However, lawyers aren't quite up to the mark yet when curating content for newsletters.
Here are a few ways that lawyers and law firms can create content for their newsletters:
Repurpose Your Most Liked Blog Posts
Sum up the content of the blog posts that have received the most traffic and link back to the original article so that your readers can access the best content on your website.
Answer Frequently Asked Questions
Answering FAQs is a smart tactic to keep engaging and remain relevant to readers. These FAQs can be questions your existing clients ask or knowledge you want to pass on to your audience.
Your Expert Opinion on Legal Updates
Al Tamimi has some of the best legal updates on various sectors
Legal changes that affect your readers should be highlighted, and your opinion and advice as necessary. However, try not to go too much into the change in legislation. Instead, keep the focus on how it affects your readers.
Provide News About Your Firm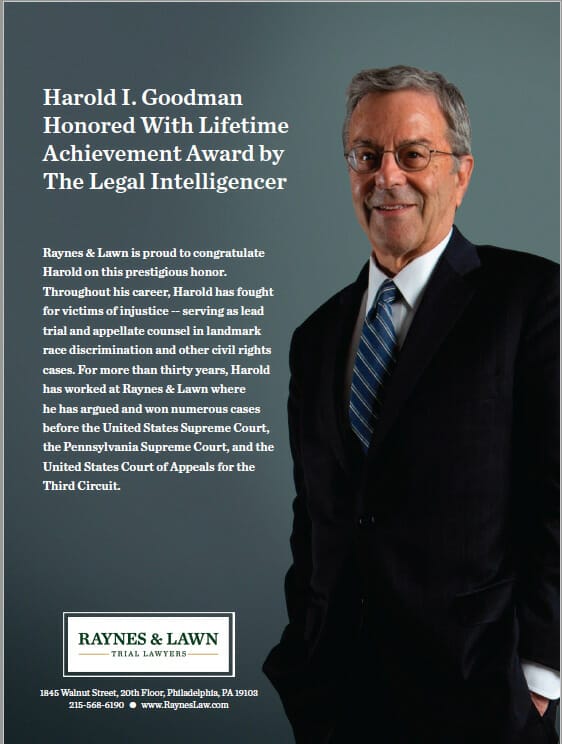 Raynes & Lawn announcing Harold Goodman's Lifetime Achievement Award
Another type of content perfect for newsletters is your firm news, including behind-the-scenes and sneak peeks of your day-to-day activities in your law firm. Approach this by interviewing with one of your lawyers or a new associate, sharing insights on an interesting case you've been working on (whilst maintaining confidentiality), or updates about an award your firm has won.
Offer Thoughts on Industry Trends 
Freeman Law discussing various legal issues surrounding cryptocurrency
Does your law firm specialise in a particular niche? Medicine? Finance? Personal Injury? Or maybe you can be a multi-niche full-service law firm with practices ranging from family law to employment law? Regardless of niche, try researching the trends in your industry and give some of your personal perspectives on the same. This will show that you are up-to-date on the laws and gives them a new concept to explore.
Use Images in Your Newsletter
Would you read this article if it was plain text and had no images? Of course not! It's easier on the eyes when there are images to look at instead of bombarding your readers with a block of text. However, you must choose images that add context to the content. Some examples include Tables, diagrams, and infographics as well.
Optimise for Mobile Devices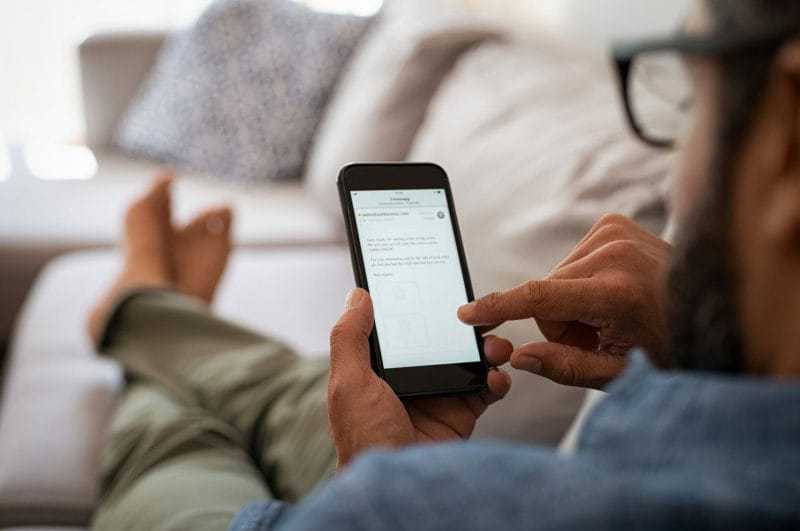 70% of people use a mobile phone to check their daily emails. Hence they are more likely to read your newsletter on a mobile device than on a laptop, so ensure that your campaigns are mobile-friendly.
---
Law Firm Email marketing checklist
Just because you have your content ready, it doesn't mean your job is done! Here are some critical aspects of email marketing you should consider before launching your law firm's email campaign:
Choose the Right Email Marketing Tool 
Getting started with email marketing is not rocket science, but there are several factors that you'll need to consider. Apart from the design and content of your emails, you need to know how to schedule them best; and analyse your email campaign's success.
This is where your email marketing tool comes in. A professional email marketing tool enables you to do all these things in a single platform, saving you time and effort that could be better spent on your client's work.
So, if you're going to use an email marketing platform, what are the main features to look out for? The best email marketing tool performs the functions necessary for your law firm, but the following features are an excellent place to start.
Visually appealing user interface
You need a platform that allows you to create appealing emails that goes well with your law firm branding. If you're new to email marketing, you need a provider that offers a variety of email templates and an email builder for smoother and more efficient functionality. These platforms must be easy to operate so you wouldn't have to focus much on trying to learn to navigate an entirely new software or platform.
Email Automation
Time is money, and a platform that allows you to easily manage the scheduling of your emails will likely be more profitable than the one where you need to keep making changes or regularly updating with new information. Automation can also enhance personalisation by sending emails to your list based on subscriber behaviours.
Responsiveness
As mentioned earlier, your emails have to be compatible with all devices. Hence using the right email marketing service can enable you to visualise how your emails would appear on a mobile and a desktop. The CTA in your emails should be clickable as well. Otherwise, they would be rendered inefficient, and your prospects would simply overlook your emails.
2. Create Your Welcome Email
Your subscribers would naturally expect to receive a welcome email immediately after subscribing to your email list. If you want to establish a good relationship with your prospects right away, you must start on the right foot. A welcome email aims to introduce yourself and your personal brand to new subscribers and showcase the benefits of subscribing to your email newsletter and what kind of content they can expect.
If you're not sure what to write in your welcome email, you can begin by telling new subscribers about the following:
How you began your journey as an attorney
What motivated you to launch your law firm
What your firm can do to create value for them as future clients
Emphasize why you're different from your competitors by making sure to address pain points or goals your potential clients may have.
Subscribers are four times more likely to open welcome emails than other mailings, so if you want to prompt them to take action—such as booking a consultation—this might be the best way. A special offer in your welcome email can also boost the chances of them booking a consult with you.
3. Set up an Automation Sequence
Sending a welcome email is an excellent first step, but that isn't where your interaction stops. While some of your prospects may have booked a consult or brought the e-book after you sent your welcome email, others might take a while to do so before they commit to becoming your client.
Hence, you'll need to set an automated sequence of emails that deliver value crisply and concisely. Using email marketing automation implies you can also schedule your emails to send to your prospects when they have the most chance of prompting your subscribers to take action—without you having to be around to push the send button manually.
Once your initial email sequence for new subscribers has been completed, you can also implement automation to build a workflow that sends targeted and automated emails based on specific triggers. For instance, if subscribers become inactive and don't respond to your email newsletters for a long period of time, you may set up your platform to send out a re-engagement email.
4. Segment Your Email List
Segmenting your email list simply means dividing up your subscribers by their personas. This means you can send them better and personalised information based on what you know might interest them. You must segment your email list for two main reasons:
Higher chance of subscriber satisfaction
It's frustrating for your subscribers to have their inbox flooded with irrelevant information that isn't helpful; they'd end up deleting your emails or unsubscribing. So segmentation means you only send the content that instils value for your subscribers.
Boosts open and click-through rates
By sending relevant information that instils value, you also increase the chances of your subscribers opening your emails and clicking the links to other relevant articles. Open rates are crucial, especially if you don't want inbox providers to filter your emails to the spam folder.
5. Keep A/B Testing and Improving
Once you're all set to go forth with your email marketing campaigns, you need to examine your results and look for the scope to improve them. You need to ensure you're spending your time on tried and tested techniques that make a positive difference to your legal practice. This is important if you want to maximise the impact of your email marketing strategy.
There are numerous ways to analyse how successful your email marketing tactics are. Aside from open rates and click-through rates, you can also track conversion rates—for instance, how many subscribers click on the "book a consultation" button—as a measure of success.
Using an email marketing platform that has analytics integrated into the service can help you get clarity in understanding how your emails are performing. Make sure you use your analytics results to solidify your next campaign and take action based on what the results tell you.
---
The Best Email Marketing Software for Law Firms
Image credit: Zapier
Email Marketing software should be simple to navigate. Once you've got that clear, you can take a look at your main software options.
Your attempts will go in vain if you try to arrange email campaigns through your regular email account. It is almost impossible to manage, resulting in your standard work email getting overcrowded. It's a messy situation no one would want to get into, especially if you miss out on important emails.
So, what are the best software options out there?
Email marketing software needs to integrate your subscriber list and send regular emails via simple automation. It would be a bonus if they had ready-to-use templates and the analytics to track the success of your email campaigns. All standard email marketing software does just that, which is all that's needed.
Here are a few commonly used examples to consider. They're easy to set up, easy to use, and integrate with many other software programs that law firms use:
Mailchimp

Mailchimp has become one of the most popular and well-known email marketing software out there with recent changes are turning it into a fully-fledged marketing platform.
By bringing all your contact data into Mailchimp, you get access to valuable insights about your audience. It helps you find new ways to talk to people who love your brand—and new ways to reach people who are likely to.
Mailchimp makes it easy to design attractive, personalised email campaigns and automation to build a strong relationship with potential and existing clients.
You have the option to code your HTML template and import it to Mailchimp. They have their template language so that you can create editable email templates in the template editor or campaign builder.
Improve Your Email Marketing with Data
Mailchimp lets you see how your emails and email sequences perform and data related to your audience growth. This functionality is critical here as you need to analyse what types of emails do better than others, what's a good time to send out communications, what users are the most engaged with your business, etc.
There might be moments when you'll want to send emails to your whole list. Mailchimp's segmentation tools can rapidly increase the click-through rates your campaigns generate. Create custom segments from data you've collected for your subscribers—like e-commerce activity and email engagement—or, if you're new to segments, use one of our pre-built segments to make targeting people on your list even easier. And with our predicted demographic tool, you can zero in on who is opening your emails—their gender and age range—and let that guide how you segment and what content you send.
Mailchimp delivers email quickly, but several factors can impact how much time it takes for your campaign to be delivered to your list, like the reputation of the sending server, the campaign's content, and the receiving servers. Mailchimp follows best practices and helps users stay compliant with anti-spam laws as an email service provider.
These practices can help keep your campaigns from triggering email spam filters and firewalls when they reach receiving servers, which transfer your campaigns from Mailchimp to your recipients' inboxes.
Pricing
Mailchimp provides 4 different pricing plans—Free, Essentials, Standard, and Premium—designed to help businesses of any size and budget. Billing is based on usage and paid methods to give you access to more features, so make sure you evaluate the size of your audience, your sending frequency, and the tools that matter the most when choosing your plan.
Mailchimp's free plan allows you to send up to 10,000 emails per month and have 2,000 total contacts in your audience. Free account holders have access to basic features like email, segmentation, landing pages, Facebook and Instagram ads, one-step automation, etc. When you use Mailchimp for customer relationship management, you also get marketing analytics reports that help you put your data to work.
More templates, A/B testing, and 24/7 world-class support. Starting at $11, you have more ways to experiment with campaigns to discover what's working and why. You can also remove the Mailchimp branding so your business takes centre stage.
Starting at $17, you can create, launch, and manage multichannel marketing campaigns all in one place. Expand your reach with digital ads, improve your targeting with predicted demographics, and grow relationships with custom workflow automation.
For marketing pros who need advanced capabilities and customisations, this plan is perfect. This plan offers custom domains, and complex segments starting at $299. You also get access to premiere phone, email, and chat support.
Every Mailchimp account, regardless of pricing plan, offers 5 different levels of access for users. You can invite other users to join your account, assign user levels, or revoke account access in just a few clicks.
Hubspot
Everything you need is baked right in with HubSpot's email marketing tools. You can design and send professional emails independently, and optimise to improve performance.
HubSpot offers a valuable and feature-packed email marketing tool ideal for growing your business — for free. You can create professional, personalised, and on-brand marketing emails that resonate with and build your audience.
Pros of Hubspot
So, what are the benefits of integrating HubSpot with your email marketing efforts? Here are some pros:
Design and create branded emails without help from designers
Quickly create email marketing campaigns with content that looks professional, on-brand, and responsive across mobile and desktop devices. The whole campaign can be designed by you and you alone, without the need for a graphic designer on hand.
You don't have to deal with formatting problems when sending your email marketing correspondence to existing customers and potential leads in your sales pipeline. You can easily make visually stunning and reusable email templates in HubSpot's intuitive email editor, making designing a marketing email a user-friendly experience.
HubSpot helps you personalize your emails
HubSpot's customizability when creating emails means that more of your emails and links will be clicked and opened. You can craft content in each email to each subscriber in your email database.
You get a clear idea of a subscriber's lifecycle stage, memberships, and other pertinent information in their contact record. With this information, you can send subscribers the most relevant subject lines, tailor content to their pain points, and provide them with attachments, links, and calls to action that they can engage with.
With HubSpot's capabilities, you can schedule your email marketing campaigns instantly and press the send button, knowing that your emails will be sent to subscribers at the right time.
Your email marketing campaigns are optimizable using A/B testing and analytics
Another significant aspect of HubSpot in email marketing is that you can A/B test your email efforts and understand measurable results via detailed analytics. This lets you maximize the impact of your email marketing efforts fully.
A/B testing, or split-testing, can assess the impact of email subject lines and all content within your emails, see which CTA receives the most engagement, and track the return on marketing spend.
HubSpot allows you to dive deeper into the data. You can see who is engaging with your emails, the time duration, the device, and their browsing history and journey through your website. With these valuable insights, you can make optimal adjustments to your email marketing campaigns and improve your conversion rate drastically, resulting in more clients for your firm.
HubSpot's email marketing software is part of Marketing Hub, and you can get started with it for free. If you're looking for more advanced features to help automate and scale your marketing operations, HubSpot also offers premium features.
MailerLite
Have you ever wondered if there was a way to monetize your audience via email marketing? If you are intrigued, then MailerLite is a great choice. It Increases subscribers, strengthens customer relationships, automates workflows and monetizes your audience with MailerLite's advanced email marketing features.
The pricing for MailerLite can be found here.
Each of these platforms has an easy-to-use interface to help you:
Create emails
Schedule emails to send to your subscribers, and
Track the opens and clicks on the emails
Some others also include more advanced features like complex automation that allows you to send specific emails to subscribers once they take a particular action (e.g. fill out a contact form, visit a particular page on your website, open X number of emails you send)
If you don't send follow-up emails, they may just download your ebook and never return to your website or consider contacting you. But with a targeted drip campaign, you can increase the chances of a one-time website visitor eventually turning into your client.
---
Conclusion
Email marketing has proven to be effective over the years, and it's time lawyers and law firms get on board. However, even today many legal professionals stand confused about how to create content and market the same. If you are looking for seasoned professionals who can guide you with content marketing and SEO: I am right here! Fill out the contact form now if you need assistance with marketing your law firm the right way.
---
FAQs
Does a law firm's email marketing strategy differ from other companies?
Every company has a different approach to marketing its products and services, and law firms are no exception to this rule. Lawyers and law firms can employ many email marketing strategies, whether it is with lead magnets or value-driven newsletters. Nonetheless, the goal for all is the same: generate leads and increase conversions.
Does email design matter for lawyers?
If you want to grab the attention of your prospects, a dull email is never the way to go! While content is critical, make sure that the email doesn't look uninteresting or off-putting where a prospect wouldn't even want to scroll through the whole thing. Font and colour themes are crucial to aesthetics and vital in creating an enticing email.
Why should a lawyer give away freebies to prospects?
This is a concern many legal professionals would have because they would prefer to work with existing clients first. However, offering a free consultation or a mini guide gives your potential client an opportunity (or rather a trailer) to understand what it would be like to hire you as an attorney. Once you offer them your personalised approach, they can come quickly to their decisions and would also refer you to their network as well.