Attorney reputation management is more than getting 5-star reviews on your Google listing. The aim of reputation management for lawyers is to influence public sentiments of your law firm by regulating what they see in search results, on social media channels, and on the internet in general.
Attorney reputation management has always been important for a law firm and even more in this digital world where information spreads quickly. The ease of broadcasting information today means that dissatisfied clients or competitors can quickly spread misrepresentations or false information about your brand and cause significant damage to your brand image. Therefore, you must take reputation management seriously.
---
Introduction to Attorney Reputation Management
Attorney reputation management is a required field to master regardless of whether you run or manage a new or an established firm. With over 96% of people looking for legal services online, it is crucial to take a proactive approach to manage your firm's reputation. When you take a proactive approach, you guide public perception of your brand to match your desired brand image.
Secondly, any firm can become the subject of attacks in today's world. Therefore, you must understand the basics of attorney reputation management and the tools you can use to mount counter such attacks against your brand.
Your online reputation management for lawyers program will encompass the following fields:
Customer Experience
Customer Satisfaction
Online Marketing
Social Media
Search Engine Results
Online Ratings and Reviews
By monitoring, reviewing, influencing, and managing all information concerning your law firm using tools in these fields, you enhance its reputation and build a protective barrier that can help you withstand reputation attacks.
Poor reputation management practices can negatively affect your brand if you don't take attorney reputation management seriously. Something as seemingly minor as a single negative review could send your firm into a spiral if that is the most crucial information about your firm that a potential client can find on the internet. On the other hand, if you have a well-managed attorney reputation management program in place, a few negative reviews can quickly be overshadowed by the positive content on the internet about your firm.
Now that we know the importance of attorney reputation management and its key role in protecting your law firm branding, let's go over 4 key and effective attorney reputation management strategies.
---
1) What Is the Current Reputation of Your Law Firm?
This step in the process aims to understand the current reputation of your law firm, which will include the reputation of individual lawyers within the firm. Since you are handling online reputation management for lawyers in your law firm and the law firm itself, you will conduct the research online.
Conduct your online research using the anonymous feature of your browser or with a new browser entirely because your browsing history could influence the results you see and the data you can find.
By going incognito or using a new browser/PC for your research, you will see the same results and data as a potential client researching your firm for the first time. These insights, seen from the perspective of a potential client rather than your law firm, will allow you to tap into the discourse the general public has about your firm.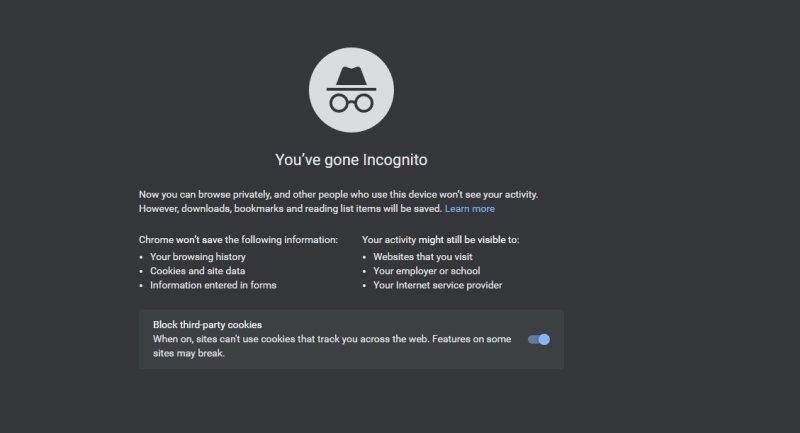 Thoroughly evaluate the information you find, most especially the positive and negative reviews. Then, work with your team to link the reviews to clients your firm has served and interview the lawyers that served those clients to verify the authenticity of both positive and negative reviews.
How Can You Monitor Your Law Firm's Reputation Online?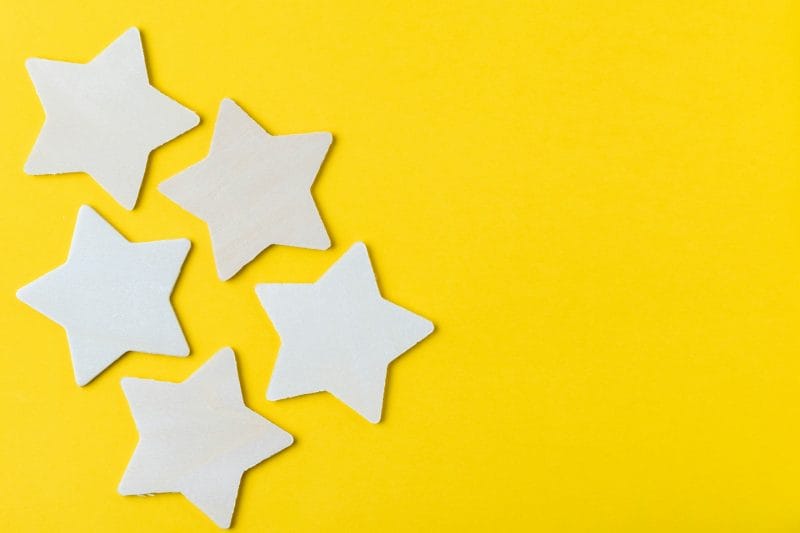 There are two significant ways to monitor and manage your brand reputation online:
Do-It-Yourself
Reputation management company
How you choose to go about it will be determined by the size of your firm and the resources you can make available for the reputation management exercise.
Whichever approach you choose, the first step will be to sift through the content on the internet to find the following:
News articles
The internet now serves as the primary news source for most people. News updates tend to be the first thing people see when they Google a brand, so you should begin by browsing through available news articles with information about your firm. Your goal in this exercise is to determine the proportionality between positive-negative news stories and real-fake news stories.
Images
Images, especially memes, are essential because they can quickly go viral. Your goal in carrying out this exercise is to find unflattering photos of your firm's attorneys or memes with text relating to your brand.
Wikipedia
Many people rely on Wikipedia for information because it is a popular and trustworthy source. However, Wikipedia is not infallible. Find all information about your brand and analyze it to determine if it communicates positive or negative information about your brand. Doing this is essential because Wikipedia will rank high on the search results page shown to your potential clients when they search for your firm.
Blogs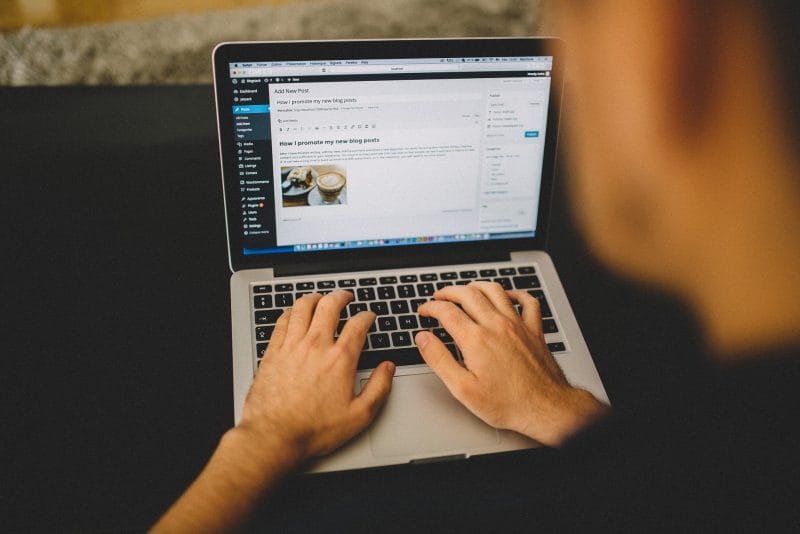 There are over 600 million blogs on the internet today. Any of the owners or operators of the available blogs could have a negative experience with your law firm or your attorneys and seek redress by posting unflattering or false information about your firm on their blog for the world to see. Find that information before it goes viral, and you still have some control over the potential effects it can have on your brand image.
Don't have a blogging strategy for your firm? Check out ultimate guide to blogging for lawyers.
Online communities
If an online community or forum whose purpose is to post unflattering or false information about your law firm, it could have a destructive effect on your brand. If a potential client stumbles on an online forum (Reddit for example) with a repository of poor reviews of your law firm by past clients (actual or presumed), it could discourage them from using your services.
Online reviews
Reviews on websites like Yelp, TripAdvisor, Google Reviews, Lawyers.com, and more, exist to give a potential client insight into the experience of using your service. Unfortunately, you may be unable to control what reviews people post online about your law firm and their experience using your service. Still, you should strive to ensure that even if there is a negative review of your service, you have a damage control plan that will help you avoid the destruction of your law firm's reputation. This is especially important if you are still a relatively small/new firm.
Social media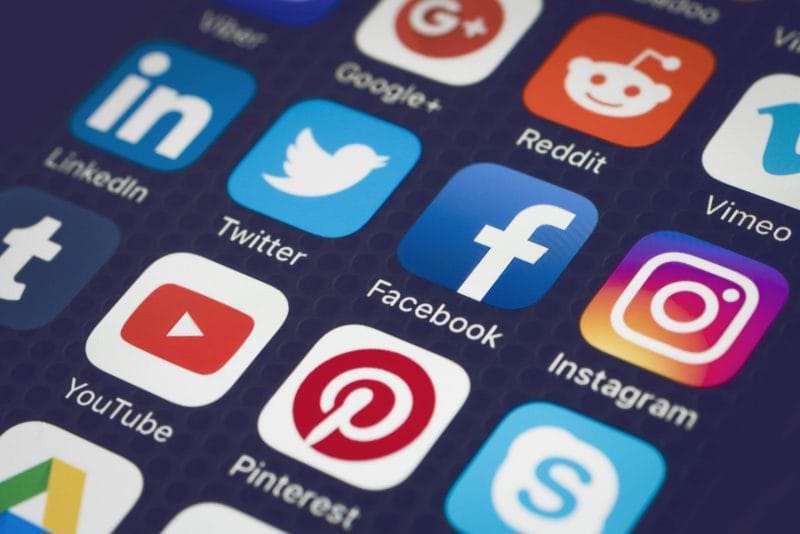 Monitor social media to ensure no popular accounts broadcast unflattering or false information about your brand. Although social media posts have a short shelf-life because of the vast amounts of posts made daily, unflattering or false content left unattended could damage your brand in the future.
Need a solid social media strategy that will increase visibility and bring in more leads? Make sure to check our ultimate guide to social media for lawyers.
How Much Control Do You Have Over Your Law Firm's Reputation?
So far, we went over how you can check your firm's current reputation online, but how much control do you actually have over what's being said of your firm?
The answer?
Very little.
We believe this is the most appropriate answer to the question because there are limits to what you can do to control people's thoughts or how they perceive the world around them. The best you can do is exert efforts to influence what they see, hear, and discuss. Then, with enough positive content, you position your brand for success by steering public discourse in a favorable direction for the brand. In summary, you have complete control over the inputs and can influence the output, but you do not have full control over the outcomes.
Reputation management has limited influence over what the public determines your reputation should be because any brand's reputation relies on sentiments. Sentiments are not based on fact but on emotion. Cognitive biases, public perceptions, information on the internet, and shared past experiences can influence what shape public opinion takes.
Understanding this is crucial because it ensures you know the extent of your power over your reputation. It will help you avoid mistakes and confusion resulting from thinking you are entirely in control of your brand reputation.
2) Ask For Positive Reviews and Act On Negative Ones
With a clear understanding of your brand's online reputation, the next step in your attorney reputation management process is to take proactive steps to request reviews from your clients and tackle negative reviews online.
The kind of reviews you want from your clients are the ones that are in-depth and detailed. A vague and seemingly rushed review like: "John Doe & Co. is the most efficient legal representative I have had! – James" will do very little to convince people unfamiliar with your firm.
Here's an example of a "bad" law firm testimonial
Since your clients may not know how to write a detailed review or what to include, you need to give them a guide. Don't put words in their mouths – we want reviews to remain genuine, but you can guide their thinking and provide a review format they can follow. To get outstanding and convincing reviews from your clients, use these tips:
Ask for detailed reviews
Make suggestions to guide your client's review, so it fits with the reputation you want to build.
Have them follow a format that includes:

The problem they faced
How the problem affected them and the people around them
How they found your firm (or if they already had a relationship with your firm when the issue arose).
Your solution to their problem.
How much better life has been for them since your solution.
Will they continue to work with you?

Ask them to include vital information, such as photos, names, perhaps social media handles, etc. Of course, some clients will object to this, which is fine, but having this information lends more credibility to the review.
Ask for a video review if possible. Videos carry more credibility than text.
A great testimonial that Atwood Marshall Lawyers received
Build review requests into your file closing process to simplify the process, especially if you run a new/young legal firm. You could delegate this task to an assistant to facilitate it if you want, but ensure there is an automated process for getting reviews from happy clients.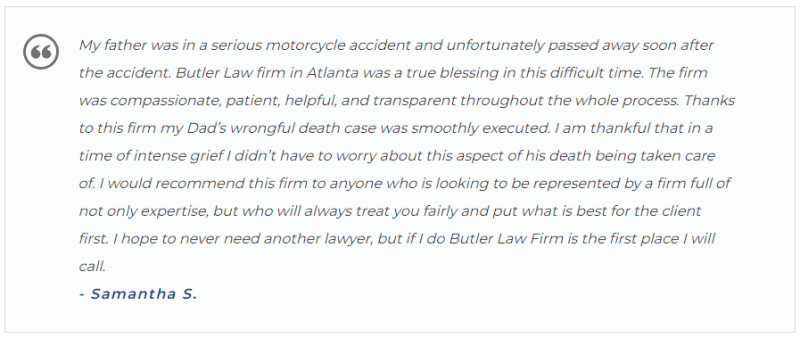 Testimonial goes over the pain points. Credit: Butler Firm
Support your automated process with regular research. Regular research allows you to monitor activities and detect a drop in ratings if it happens. If that is the case, you can direct your clients to that particular review site to boost your ratings and counter the effects of the negative review.
Another way to automate the review process is to integrate a review feature into your website. Once the case is complete, have a mail sent to the client's registered email automatically, requesting a review. Once the client clicks the link in the email, have a prompt appear that asks whether they are happy with the quality of your service or not. If they click yes, your website could automatically redirect them to a review site to post a review. If they click no, your website could redirect them to an internal review portal where they can submit a review of their experience to someone in charge of your client management team.
Under no circumstance should you consider posting fake reviews. It could damage your reputation and can even get you kicked out of the bar. Review sites filter reviews and use specific metrics to determine the authenticity of reviews on their platform. They go so far as reviewing IP addresses for each review, date of registration of the account, etc., which is hard to bypass entirely.
How Do You Handle Unflattering or False Information Online Against Your Law Firm?
Your goal should be to do your best to manage your brand reputation to minimize scandals that can cause attacks on your reputation. However, you may find yourself in a situation where an attack is unavoidable.
No matter how bad the damage is to your brand's reputation, you can repair the damage with a lot of persistence and hard work. Below are some steps you can take to expedite this process:
Thorough analysis
An analysis is the first step you should take should your law firm's brand reputation be under attack. First, conduct a thorough investigation to analyze the extent of the damage. A deeper understanding of the situation will require you to assess news reports about the situation, the general tone of public discourse about you, and get inputs from your law firm's stakeholders.
Take charge of the situation
Once you have developed a detailed analysis of the situation, the next step is to take charge of the conversation and steer it in a favorable direction for your firm. This step usually includes issuing a public apology, a statement clarifying the situation from your law firm's point of view, or a kind message.
Create a recovery plan
An apology or statement is usually not enough. You must also develop a long-term recovery plan to help you recover fully from the damage to your reputation. A recovery plan usually includes internal adjustments to appease the public, promoting positive content about your firm, sponsorships, etc. You should also publicly contact the reviewer (preferably by leaving a comment on their review) to interview them and get more information. They may consider deleting or changing their review if you can offer them redress.
Implement the recovery plan
If the critical review is due to actual problems with your service delivery, then it is better to tackle the internal issues head-on to improve the quality of your service delivery. On the other hand, if you sweep the situation under the carpet and ignore internal problems that led to the scandal and there is a repeat (i.e., another lousy review, another critical blog post on the same subject, etc.), the consequences could be far-reaching.
If you decide to work with the reviewer to solve the problem, keep the public up-to-date with the situation and ensure the public knows how much you have done to make the client happy. Remember to keep details of the case confidential while this process is underway.
3) Engage With Your Community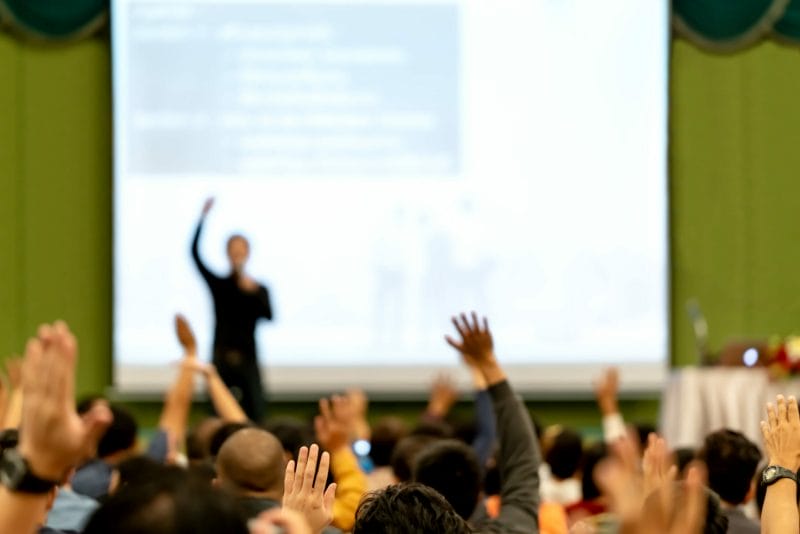 If you have enough resources available, you should build & manage social media for lawyers and your firm because lawyer reputation management is just as important as reputation management for the law firm.
Pick a social media platform that has a significant number of your target client audience and invest your resources into it alone initially – don't expand till you have fully mastered it. By the time you gain mastery over the platform, you will have built a large enough audience to give you a head-start on the new platform.
For example, a law firm targeting business clients may find that LinkedIn is the best social media platform to direct their efforts. While a law firm targeting real-estate agents may find Instagram a more appropriate choice. Whichever social media platform you choose, there are basic guidelines to follow. Ensure you are:
Create helpful content
Your primary goal is to be beneficial to your audience. Focus on that instead of trying to sell all the time. Your audience will be more welcoming of sales pitches from you once they fully understand the value in your content.
Learn to create a content strategy for your firm using our introductory guide to content marketing for law firms.
Use relevant hashtags and engage with creators of similar content
Relevant hashtags boost the distribution of your posts by getting them in front of people who do not follow you and may not have seen your post. And by engaging with creators of similar content by leaving thoughtful comments on their posts, you tap into their audience and lure them to your profile on the platform.
Stay consistent
Building your reputation and credibility on social media is arduous. You will get minimal results at first, but with time, you will activate the snowball effect and start to gain more followers and engagement with your posts.
4) Use PR Tactics to Tap Into New Audiences
There are two ways to use PR tactics to benefit your reputation management for lawyers in your firm:
Promotions
You can boost your law firm's reputation by partnering with prominent legal publications, podcasts, and influencers (YouTube, Instagram, etc.) to distribute positive information about your law firm and lawyers. This will not only enhance your firm visibility but will also help acquire backlinks for your law firm.
The promotion does not have to be a sponsored one, and it doesn't have to be a marketing effort either. If you can land interviews with or create helpful content for the publications, podcasts, and influencers, it can position your law firm's brand as one they can trust, boosting your reputation since they have large and trusting audiences.
Research to ensure the businesses or individuals you are partnering with are trustworthy and ensure they are serving a significant number of your target audience. Failure to take these steps could result in a wasted effort or a scandal that impacts your brand negatively.
Owned assets
Owned assets include content created for your website and newsletters for your email list. Email marketing for law firms is crucial because having media assets of your own no longer subjects you to the whims and fancies of social media companies.
The major benefits of owned assets are that you still get to tell your own story, and yet, you get to build the credibility of your website by directing traffic to content on your website. With regular uploads of high-quality content, Google will begin to trust your website and rank it high on its search results pages for people who use its platform to search for information and help with your law firm SEO efforts.
---
Conclusion
Attorney reputation management is a complex process that never truly ends. It is a journey, not a destination. In this digitalized world, your law firm's reputation requires constant monitoring and management because it is always one negative post away from suffering significant damage.
You shield your law firm's brand reputation from significant damages by doing the following:
Work hard to identify and understand your current brand reputation.
Build a large number of positive reviews.
Partner with a reputation management company if you have the means to do so.
Have a crystal clear law firm social media strategy and engage with your community through social media channels.
Partner with trusted platforms to tap into their audiences.
Build the reputation and rank of your website through high-quality SEO-optimized owned assets.
With enough positive reviews, interviews, sponsored content, and owned content available for their consumption, your potential clients won't be scared to engage your law firm's services because of a few negative comments across the internet. As a plus, if you engage with negative reviews to discover why the client was discontented with the service they received, you take away the bite of the negative review even if the client remains unpacified.
If given the attention and investment required, online reputation management for lawyers will aid potential clients to know your brand is trustworthy and can achieve their desired results. The next step is to ensure that when they engage your firm, your team lives up to the expectations of your clients and justifies the reputation you have online.
---
FAQ
What does a reputation management company do?
A reputation management company will monitor your social media profiles and acquire and manage positive and negative reviews online.
Who is responsible for reputation management?
Law firm reputation management should be handled by the Chief Communications Officer (CCO) or the Communications Manager.
How do you do reputation management?
There are 5 key steps when it comes to reputation management:
1. Monitor and analyze your current position on social media and online communities
2. Devise a plan to protect your brand's reputation
3. Address negative comments delicately
4. Focus on the positive reviews
5. Measure your results every quarter
Do online reputation management services work?
Online reputation management services do work but be wary of services that guarantee positive online reviews. There is no guarantee on how your clients would react to your service.
How long does online reputation management take?
Improving positive reviews online might take 3-6 weeks and taking down negative comments may take 6-12 months.
What actions can I take against negative reviews?
There are 3 courses of action you can take against negative reviews:
1. If they genuinely had an unpleasant experience with your firm, address the issue quickly, take the communication offline, and request them to take down the review.
The key is to make sure that It never happens again and make the necessary internal changes. As the saying goes, Once is a mistake, twice is a coincidence and three times is a pattern.
2. If you believe that it is a false review or something that is done by your competitors to spread misinformation, report them in your Google My Business listing or the platform this occurred in. False reviews are against their terms and conditions and they will remove the reviews.
3. If you're unhappy with the review that they gave, the final straw would be to pursue legal action.