Today I want to introduce one of our favourite tools over here at Valeo Legal Marketing – a fantastic keyword research tool named Keysearch.
Recently, we've been discussing keyword research a lot in our podcast, The Legal Two Cents. It occurred to me that while we often touch on the topic, we have never taken a deeper dive into it.
Therefore, today I want to not only share my review of Keysearch but also provide a guide on how to use Keysearch. In the right hands, it's a very powerful tool.
Content on Valeo Legal Marketing is created specifically for lawyers and those working in law firms. However, this article will be a bit more general. While the examples I use will be for law firms, please keep in mind that the same ideas apply to any niche.
With that being said, let's dive straight into this Keysearch review!
Learn more about Keysearch – use KSDISC for 20% off
---
This article contains affiliate links. This means that we may receive a cut of purchases made from links in this post. Please be aware that we will only ever promote products that we believe in.
---
Why Do I Need a Keyword Research Tool?
If you're not at all familiar with keyword research and why it's important, let me give a very brief overview.
Broadly speaking, keyword research allows you to judge the success (generally measured in 'web traffic') that a piece of content will achieve. Even before you hit the publish button.
Keyword research can therefore save law firms a lot of time and money as you will know exactly which keywords your website is capable of ranking for. This eliminates the risk of producing content that has no ROI.
Google is an intent-based platform. That is to say, it's all about searches, hence the name Google Search! However, that also means that you NEED to be writing content relating to these searches.
You can write the best article that the world has ever seen, but if no one searches for it then it's worthless. I guess that makes it the best article that the world has never seen?
Keysearch allows you to find out exactly what keywords and phrases are being searched and in what quantity. By using the platform it's possible to create content that you can guarantee users are searching for.
On top of this, it also gives you a better chance of ranking well on Google as you can analyse competition, identify the difficulty to rank for each keyword, and more.
Let me be frank. For success with law firm content marketing a keyword research tool is essential.
Learn more about Keysearch – use KSDISC for 20% off
---
What Is Keysearch?
Keysearch is targeted as an all-in-one keyword tool for content producers that is affordable for those just starting out, while also providing more powerful plans for those in need.
Within Keysearch you can expect to find a large range of tools related to keywords in SEO. Keysearch will let you know which keywords are the best to target, how to rank for them, and the difficulty of doing so.
However, there is also a lot more to the tool. If you write a new article you can run it through the platform and it will let you know the chances of ranking. Further, you can investigate any domain with the tool to see what keywords that domain ranks for.
If you are wondering why you don't rank for something, but your competitor does (or vice-versa), you can run comparisons within the tool which will give you some indications as to why this might be.
More recently, Keysearch has also released a tool that allows you to find opportunities for a given keyword. This tool lists blogs that are looking for guest posts, forums, and also other blogs within your niche.
These tools are all very useful for any blogger, and Keysearch is by far one of the most comprehensive tools out there for the price – the plans start at just $20. This is far cheaper than nearly all competition SEO tools.
However, a word of warning. NO SEO software will ever be 100% accurate. Only Google (or Bing, Yandex, Naver, etc) know the truth. These keyword tools can be very helpful and they can point you in the right direction. Just keep in mind that they are never totally accurate.
Learn more about Keysearch – use KSDISC for 20% off
---
Why Keysearch?
This is a question that we often get. There are a ton of keyword research tools out there, so why do we still stand by Keysearch? We have some good reasons.
Firstly, Keysearch is very affordable. While we understand that many bigger law firms will have marketing budgets dedicated to SEO, we also assist and work with a lot of smaller firms with little marketing budget.
Keysearch's very low price (SEO software is often VERY expensive) makes it accessible to anyone – whether you are working alone or have a whole team working with you.
Secondly, it's understandable and provides information in a clear manner. SEO software has a tendency to be very complex and difficult to understand. Luckily, Keysearch is very straightforward (especially after you read this article!).
This means that we can safely recommend it and trust that people will quickly get the hang of it. With more complicated software it's harder for us to recommend because often those programs take hours to learn – time which many don't have.
Finally, we recommend Keysearch because it provides very similar (if not better) data than all of the other SEO platforms. While no SEO platform is accurate, I've actually found Keysearch to somehow be the most accurate when it comes to traffic predictions – even when comparing to Ahrefs and Moz (both FAR more expensive).
Learn more about Keysearch – use KSDISC for 20% off
---
In-Depth Keysearch Review
As I have already said, this platform is one of the cheaper SEO keyword tools out there. From my experience, there isn't really anything out there that competes within the same price range.
Once you understand the limitations of keyword tools (mentioned above), it's worth looking into Keysearch if you are still interested. In this section, I am going to look over some of the most important aspects of the platform.
Prefer video format? Check out the video below. In it, I cover everything that I mention in the review below.
---
Keyword Research
The core part of this SEO tool is the research of keywords to target with both new and previous content.
One thing that the platform does very well is keyword research. The tool is very in-depth and allows you to target specific localities within each keyword.
Once you search a keyword you will be met with a screen that lists other, similar keywords, as well as domains (and articles) that currently rank for that keyword.
A table will be displayed that shows how each of the top 10 results ranks within the individual ranking indicators (such as DA, mRank, backlinks, authority and more).
Within the content assistant tool, this goes even further. In this tool, you can find out a lot of information about the top-ranking articles, such as their average word count and other keywords contained within their content.
You can also find user intent, such as commonly asked questions (related to the keyword), research articles, and more.
These indicators will not give you a certain answer – no SEO tool can do that. However, they will let you know what the ranking pages have in common, and what elements they have in common.
The keyword research tool is, perhaps obviously, the core of the platform and it is both easy to use and quick. On top of this, it's accurate and gives you a background analysis of what the top-ranking pages have in common.
---
Website Explorer
The next important tool within Keysearch is the website explorer. This page allows you to search domains and receive information on them and their rankings.
Within this tool, you will find many statistics similar to other platforms such as MOZ. Organic keywords, DA, competitors, referring domains, and more are all listed.
I find this tool useful at times, but I also believe it is also limited and not as important as the other tools that are offered.
Backlinks here seem to be added VERY slowly. When I know I have new backlinks, they often don't show for months – or ever. In the last month, I suddenly gained over 10x the backlinks I had before. I find that very unlikely and it's more likely that the platform just never found them before.
Further, although many SEOs swear by it, I don't believe that DA is a factor we should strive to increase or even focus on. It's been proven that Google doesn't take DA into account and I think it's a remnant of the past.
Writing quality content is the key in 2021. Besides, if your content is quality it will organically attract backlinks.
Further, the organic keywords that are shown are incredibly inaccurate. I have noticed this with every keyword tool I have ever used, however, and I don't think it is a flaw with Keysearch.
For these reasons, I find the website explorer limited. However, it is nice to gradually see improvements as you work on your site. Just take this tool with a grain of salt.
---
Competitive Analysis
This section allows you to track competitor websites and to keep up to date with changes on their websites.
Through this tool you can find backlinks they are acquiring (although as with the website explorer, these can be very delayed), see the organic keywords they rank for, and more.
This is a great way to find opportunities in keywords to write about. It's possible that your competitors are getting some great traffic from keywords you haven't even explored yet!
The page analyzer tool available under this section is also helpful for looking into the SEO specifics for pages. This tool covers everything from website speed to image alt attributes to see what needs to be changed!
---
Rank Tracking
The final tool that Keysearch offers is the rank tracking tool. This is, in my opinion, one of the best tools that the platform offers and one of the key reasons why I still use Keysearch.
This tool is relatively simple in that it keeps track of your rankings for your chosen keywords. In other words, you can see when your organic rankings rise and fall, and when these changes occur.
This is very helpful for keeping track of your standing and is perhaps one of the only things that Keysearch can accurately measure.
While rank tracking can be done manually within tools such as Google Search Console, it is far easier to have everything done automatically through a tool such as this.
Learn more about Keysearch – use KSDISC for 20% off
---
How to Use Keysearch
In this section I want to cover a question that we often receive – how exactly do I use Keysearch? Well, here is the answer!
In the first section, I will cover how to find low competition but high value/traffic keywords that can prove to be very lucrative in terms of organic traffic that can convert to clients.
I also want to discuss the competitive analysis tab and how to find what your competition is ranking for. This will easily allow you to find content opportunities and traffic that you are currently missing.
Finally, I will quickly touch on rank tracking. This section isn't so important (more on that soon!), but it can be handy for a quick overall view on how your website is performing.
There are many more functions to Keysearch that you make use of. However, these two are by far the most valuable and also the two features that we utilise the most here at Valeo Legal Marketing.
---
Finding Low Competition Keywords
Prefer video format? Check out the Youtube video!
One of the reasons that I love Keysearch and why we continue to recommend it is due to simplicity. The platform provides vital data, but it does so in a way that doesn't feel overwhelming or overcomplicated.
Of course, when you first open up the dashboard it can still seem a bit confusing so let me walk you through the process to find keywords and phrases to rank for!
The most important part of Keysearch is the 'Keyword Research' tab. Go ahead and move to that tab now… I'll wait!
Once you are on the Keyword Research tab you will have a search box followed by the fields 'all locations' and 'related keywords'. At this point, I'm assuming that you have a topic in mind.
The Keyword Research tool will allow you to find ranking opportunities but it does rely on you having a broad topic in mind. For now, let's keep the toolset to 'all locations' and 'related keywords'.
In the future, you can change these. Changing the location will show you data only for a specific region or country. You can also change the keyword suggestions to options such as 'Google suggest'.
Once you've searched a term and the data has loaded you will be met with a ton of information. Don't worry! It's actually super simple to understand.
The first image shows a search trends graph. This shows interest in the keyword and how it has varied over the past year. From here you can see if the interest is consistent, dropping, or increasing.
Underneath the search trends graph is a SERP analysis. SERP stands for 'search engine results page' and it is essentially analysing what other websites are ranking for the keyword and their stats – specifically, their page authority, domain authority, backlinks, and whether or not the keyword is contained in their title, meta description and URL.
Following the SERP analysis is the search engine keyword suggestions section. This section shows common searches based on what others have searched on Google.
On the right-hand side of the screen is the fun part. This table will show similar keywords and some stats about them. These keywords are normally quite relevant, but if the keyword that you entered is very niche some of the suggestions may be totally unrelated.
These keywords have 4 stats – search volume, CPC (cost per click for people running Google Ads for that keyword), PPC (price per click, also for Google Ads), and score. For us, search volume and score are the more important metrics.
Search volume shows how many people search for the listed keyword monthly. Again, I must mention that these numbers are NOT accurate. However, they give a great guideline as to the popularity of a search term.
Score, on the other hand, lists how difficult it is to write an article that ranks for the given keyword from Keysearch's calculations. You can see what your website score is under the 'explorer' tab.
Generally, it is worth targeting keywords with a score lower than your website. For example, if Keysearch gives your website a score of 25, then you should be able to rank for any keyword with a score under 25.
This isn't a be-all and end-all. It's possible to rank for keywords far above your website also. However, ranking for these keywords often takes exceptional efforts and the results are far from guaranteed.
When you are just starting out, any keyword with a blue score (under 20) is perfect. These keywords are very easy to rank for and likely won't have any big websites already ranking for them.
Volume is a bit less certain. As I mentioned previously, these numbers are not correct. I could be wrong, but I estimate that most searches get around 3-7x their listed monthly searches.
Therefore, a keyword with a search volume of 20 may actually have 100 monthly searches. Combine that with a low score and you have a winner. If you can get even half of those searches to visit your article, that's 50 new unique users every month! For a new website that's big.
Of course, this can be scaled up. If you are already familiar with SEO writing and have a more established website, Keysearch can still be very valuable. There's always opportunities and some of them can be very lucrative. Keysearch will let you find them.
Learn more about Keysearch – use KSDISC for 20% off
---
Competitive Analysis
The second particularly useful feature of Keysearch is that it allows you to perform competitive analysis. This is a very handy feature as it allows you to see what your competition is doing – and take advantage of their work!
If you're not already aware of who your competition may be, you can use the 'top competitors' section under the 'explorer' tab to see what other websites rank for similar keywords to your own. These websites tend to rank for a range of the same keywords that you do.
This means that you may see competitors such as Wikipedia. Skip over these sites as they are obviously far out of reach. Wikipedia is a competitor to almost any website! Rather, look for the smaller websites of actual law firms that are competing with you.
Once you've identified some competing sites, head over to the 'competitive analysis' tab and go to 'organic keywords'. Make sure to have 'entire domain' selected.
Keysearch will quickly return showing you EVERY keyword that the given website ranks for. This is extremely useful because you can see what they are ranking for and with what content they are ranking with.
What makes this extremely useful is that it allows you to find content opportunities. Are they ranking for a keyword with low competition and 10,000 monthly searches? Why not make an article targeting that keyword also?
If they are a bigger firm with a dedicated SEO or a digital marketing team then it's likely they've also performed keyword research to identify the best niche to cover. While it may seem like stealing, there's nothing wrong with taking their research and also writing an article on the topic!
This is also a great way to find content ideas when you run out of them yourself. We all have times when we can't think of a topic – it always happens sooner or later. A great way to get out of this rut? See what your competitors are doing!
The backlink checker and competitor gap section will both allow you to compare another website to your own and to see their backlink profile as well as why they may be ranking when you aren't. Both of these are handy features, but I don't find myself using them all that much.
Learn more about Keysearch – use KSDISC for 20% off
---
Rank Tracking
The final section that I want to touch on is rank tracking. This section is less important than the previous two sections but there are a few things that I wanted to mention.
SERP (search engine results page) rankings are always changing. Always. Provided that content is well-written and useful, you will find that your rankings tend to increase over time. However, this isn't always the case – at times, rankings will drop too.
Rank tracking in Keysearch allows you to set a specific keyword (up to 80 on the basic plan) to track. Keysearch will then keep an eye on what position that keyword is ranking on in the region that you set. I'm sure you can already get an idea as to why this is very useful.
You can see which content is doing well and increasing in rankings as well as quickly identify which content is falling in rankings. If a piece of content is falling in rankings, it's important to quickly move to combat this.
It could be that a Google algorithm update has been released, in which case waiting is generally the best move. However, it could also be that there's a new competitor ranking for that keyword and they have overtaken you.
If this is the case, it's easy to remedy! Update your content and flesh it out more. If done correctly, this will likely put you in the lead again – especially if your site is older and already established. Just keep in mind that SEO changes can often take weeks or months to show.
Google Search Console is a better place to see the overall rankings and performance of your website. However, Keysearch provides a much more convenient way to consistently track the keywords that are valuable to your firm.
Learn more about Keysearch – use KSDISC for 20% off
---
Is KeySearch Worth it?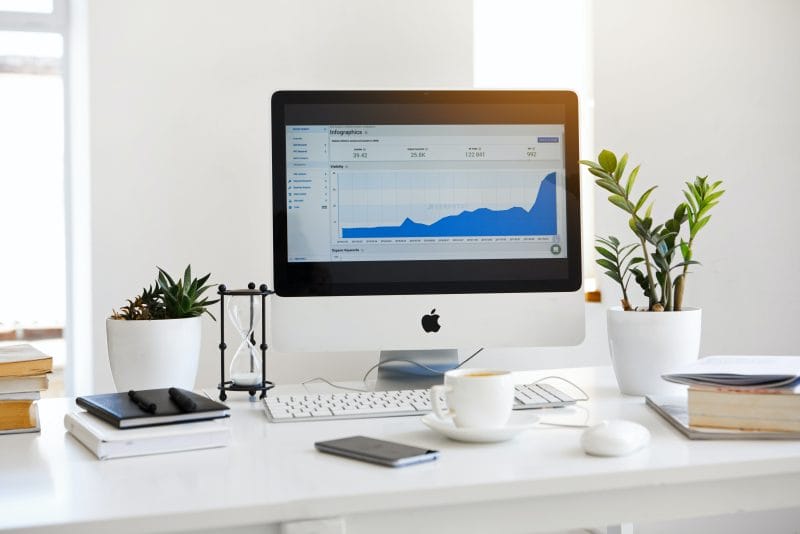 With all of this being said and with this Keysearch review coming to an end, is Keysearch actually worth it for keyword planning and keeping ahead of SEO?
We believe so. It's a great tool that simplifies many processes that can be done otherwise, but that would require a far larger time or money investment.
It is important to always remember the limitations of SEO software and that they are never fully accurate- they can only guess the truth.
However, operating within this knowledge can still prove that Keysearch is a valuable SEO tool. It has a variety of tools that can help you and your law firm rank and stay competitive in an ever-changing industry.
This is especially true when considering that Keysearch is one of the cheaper SEO tools on the market, there aren't many competitors in its price range!
Learn more about Keysearch – use KSDISC for 20% off
---
Keysearch FAQ
What Does Keysearch Do?
Keysearch provides a range of tools that will allow you to do better in your SEO efforts. It has tools for keyword analysis, domain strength checking, competitive analysis, content assistants and more.
How Much Does Keysearch Cost?
Keysearch starts at only $17 per month or $160 per year – this makes it incredibly cheap for SEO software.
Why Should I Use Keysearch?
Keysearch allows you to check the possibility of your content ranking BEFORE you write it. This means that you can only create content that will bring you traffic and potential clients.
What Other Keyword Tools Are There?
There are many other keyword research tools out there. Some of the more popular tools are Ubersuggest, Keywordtool.io, Keyword Surfer and more. However, we personally prefer Keysearch to these alternatives.