Google My Business for lawyers (GMB) is a necessary marketing tool as it helps your law firm gain visibility on Google. You may feel a sense of achievement if you have already added your firm to Google Maps and have included some details of your firm on the business profile listing. You may feel a sense of pride whenever you see your firm's location appear on Google Maps with all of the details you have included.
Congratulations. It's great that you have put your firm on the map – pun intended – but it doesn't stop there. By activating GMB, you can unlock more functionalities and access data that will enable you to maximize the value that listing your firm on Google can offer.
At this point, you may be wondering… Why should you do more when your firm's information is already available on the map?
The primary reason is that the Google Business listing doesn't give you any control. You can list the firm for everyone to see, but there is very little that you can do beyond that. Control is critical because it allows you to use your Google Business profile as a lead generation tool and as a means to boost your law firm SEO efforts.
To have that control, you need a GMB account.
Anyone can create a Business profile. It's a straightforward process. All Google requires is that the person input the business name, location, business category, and services/products. Google will run some checks to ensure the submitted data is not a duplicate, and once that is confirmed, a Business Profile will be created for that location.
The Business Profile operates independently of the Google My Business account. Still, you need both to access a suite of tools to customize, manage, and improve your firm's listing. You also gain access to data that will help you optimize your firm's listing to increase its visibility.
In this article, we analyze the benefits of having both a Business Profile and a GMB account so that you can leverage both free tools to improve the visibility of your firm on Google and maximize the returns from your digital marketing efforts.
---
What is Google My Business for Lawyers?
Google My Business for lawyers is a free marketing service by Google that helps law firms promote their products and services to audiences in their city. GMB allows business owners to manage how their business is presented across Google and provides them with tools to make their listing distinct from the competition.
As a lawyer, GMB lets you have control over the following for your law firm:
Your firm's name
Address, your firm's
Contact information
Firm website
Firm hours of operation.
---
Benefits of Google My Business for Lawyers
In this section, we will go into more detail about some of the primary benefits of Google My Business for lawyers.
Increases Law Firm Visibility
The main benefit of using GMB is that it boosts your firm's marketing efforts by improving its visibility on the internet.
Aside from the general boost in visibility, the structure of Google's Search Engine Results Page (SERPs) also helps with improving visibility with your ideal audience in your firm's vicinity. When a potential client searches on Google, the first three listings they see are usually advertisements, followed by a Google Map with the "Local 3-pack".
Helps With the Local 3-Pack
The "Local 3-pack" will aid in boosting the visibility of your firm because its purpose is to highlight the top 3 local businesses, taking into account the searcher's location and search query.
A potential client searching for legal representation in a personal injury case, the "Local 3-pack" will consist of the top three legal firms, ranked by Google's internal metrics – not necessarily by fame or revenue.
Local 3-pack results for personal injury firms in Atlanta
Are you a personal injury lawyer and are looking to improve visibility and gain more leads from Google searches? Check out our guide to personal injury SEO.
The benefits that result from being included in the Local 3-pack are innumerable. The primary benefit is that your firm will not need to do too much to attract the attention of potential clients. They will come to you themselves.
While there is no specific guide to getting your firm included in the Local 3-pack – Google keeps that under wraps. We know that creating and managing a GMB account plays a crucial role in improving your chances of making the list.
Provides Valuable Insights Into Your Clients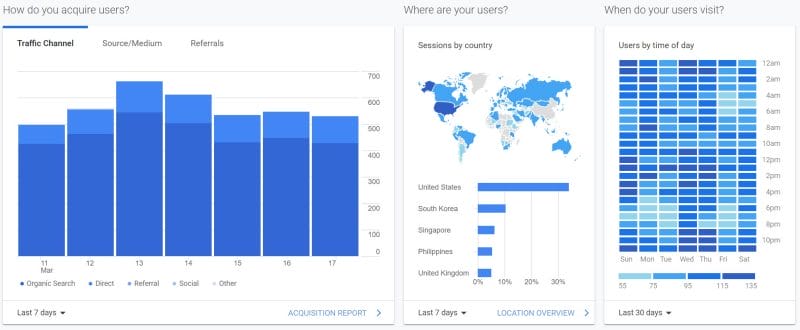 Lawyers can access the number of views their firm's profile, photos, and posts are getting. This data empowers lawyers and law firms to execute campaigns effectively by quickly determining what works and what doesn't.
Further, lawyers can have access to a report that enables them to find out how clients are discovering their firm. The report reveals what clients are searching for, and what particular searches lead them to the firm's GMB profile — down to their keywords. Law firm keywords are invaluable for SEO and having access to such valuable data will help your law firm content marketing strategy.
Lastly, lawyers have access to data showing how potential clients interact with their posts. The data includes the content potential clients share which enables the lawyer to have a clear idea of the kind of content that appeals to potential clients.
Helps You Get Your Firm's Information in Front of Potential Clients
GMB grants you access to a suite of tools to share information about your firm with potential clients. This includes your address, contact information, and working hours, as noted earlier, and you also get to share news, make announcements, and more.
The ability to put all that information in front of clients directly on their SERPs simplifies the process for the client by making it easy for them to gather information on your firm and get your contact details.
Allows You to Communicate with Potential Clients in Real-Time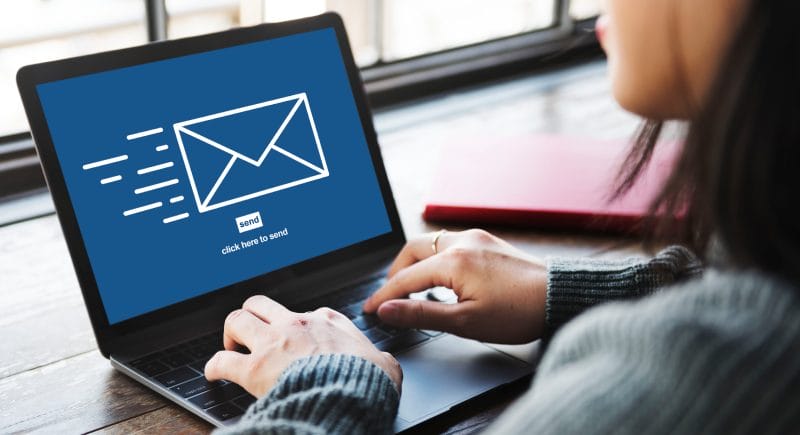 GMB is designed to help you remove friction points. One extra tool that GMB grants you access to are the messaging feature, which enables two-way communication between you and any potential clients that find your firm.
Using the Google Messaging feature, you can answer questions from your potential clients, help them with any legal issue they may be having, educate them on the next steps they need to take, and more. If you don't want the feature, you can decide to turn it off and direct potential clients to your contact information or your website.
You Can Use Reviews to Improve Your Brand Image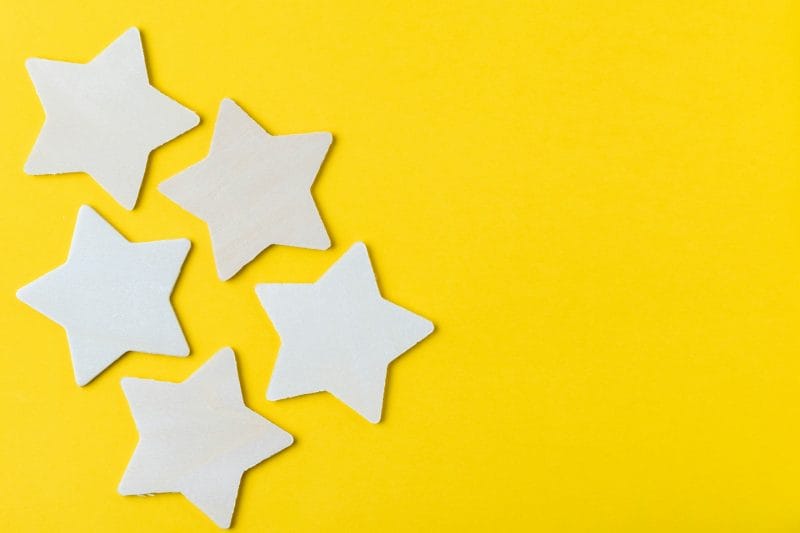 Some clients trust their gut instincts, and if doing business with you feels right, they are willing to take the plunge. On the other hand, some clients need to see that your firm has been tried and tested before they can be willing to take the plunge and contact you for your legal services. This is where the GMB review feature comes in.
GMB provides a section where clients can leave reviews based on their experience. The reviews clients leave will be used to determine an average rating for your firm, and that will be put on full display to everyone who comes across your Google Business listing.
Want to increase reviews for your firm? Here are 4 effective attorney reputation management strategies you can use today to boost your law firm's reputation.
Asides from the benefit you get from knowing what aspects of your service to change, what to improve, and what to reinforce, having reviews allows potential clients to hear from clients who have interacted with your brand in the past.
Good reviews will enhance your brand image and push potential clients to contact you. Bad reviews will do the opposite. You should ensure you have excellent reviews on the Google Business listing, so it is advised that you request reviews from your past clients who have had great experiences with your firm.
Are Reviews Beneficial?
According to Podium, 93% of customers say online reviews impact their purchase decision. Online reviews are seen as a form of personal recommendation from real people who have had real experiences with your firm. Secondly, the quality of reviews and the overall rating that results from the reviews from your past clients will also help Google determine your ranking amongst local businesses. It will also determine if your firm is worthy of being included in the coveted Local 3-pack.
However, don't just focus on seeding the review section to make your firm look good. Focus on ensuring you provide the best legal representation possible to all of your clients. That is the key to ranking well both with Google and in the minds of your clients.
Increase Traffic to Your Website and Acquire New Clients
According to Google, a Google My Business listing will increase traffic to any business by as much as 70%. One primary reason for this is that clients have more trust in businesses listed by Google because they know that the businesses have undergone rigorous verification by Google before being listed.
Once you have fulfilled all of the requirements put in place by Google to get your firm a Google Business listing, the next step is to work on your firm's website. All of your effort into building your credibility will go to waste if your website fails to impress should the potential client decide to visit your website.
Your firm needs to hire professionals to develop the website to ensure the design, load times, and structure are done in a manner that supports the effective conversion of visitors into paying clients.
---
How To Setup a Google My Business Listing for Your Firm
We'll go over the step-by-step process of setting up GMB from scratch.
1. Log on to Google Business Profile Manager
If you already have a Google account active, you will be automatically signed into the platform, otherwise:
You will find the sign-in or signup buttons in the top-right corner of the screen.
Follow the prompts to log in or signup.
Once you are logged in, you will be asked to "Find Your Business." If your firm already has a Google Business listing, you can type in the name to find it. Once it appears on the screen, click on it.
If your firm already has a Google Business listing, the listing is likely attached to a Gmail account. If you aren't using the Gmail account attached to the listing, you will be asked to:
Switch to the Gmail account attached to the listing, or
Request Access from the manager of the listing.
If, however, you have not listed your firm on Google Business, you will have to "Add your Business."
2. Add Your Business
When you click on the "Add your Business" button, a new page will be loaded. On the new page, you will be required to fill in details to build your Business Profile. On the first page, you will be required to fill in the following data:
Business Name
Business Category (Law Firm)
Once you have filled both fields, click "Next."
On the new page, you will be asked if you want to add a location where clients can visit your office.
If you click "NO," Google will classify you as a service provider and ask you to "Add the areas you travel to customers to deliver services. This will appear on your Business Profile and help bring relevant clients."
If you click "YES," Google will ask you to add an Address. The Address fields you are required to fill are as follows:
Country
Street Address
City
State
ZIP Code
If your firm is similar to other listings within the area you have selected, Google will pick what seems to be poor Business Profiles and ask if any one of them belongs to your firm. If not, click "None of these" and click "Next."
3. Add Your Location on Google Maps
The next step is to pinpoint your location using Google Maps. The Profile Manager will ask you to "Drag and zoom the map and position the marker on the exact spot where your business is located."
4. Add Contact Information
You will be required to input a contact phone number and website URL. You can choose to skip this step if you want to, but it is advised that you fill in the fields since this is what will appear to potential clients.
5. Updates and Recommendations
With the contact stage completed, you will be asked if you want updates and recommendations for your business on Google.
6. Verify Your Account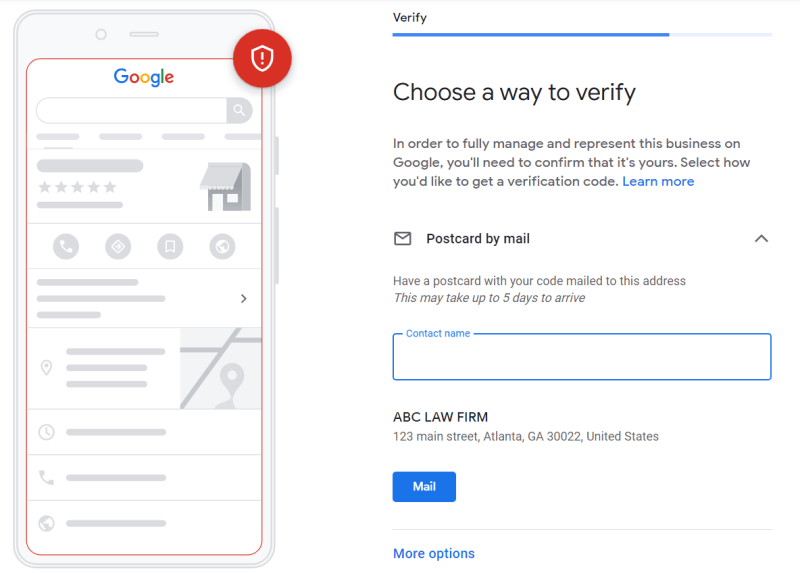 Next, you will be asked to verify your account using a phone number or email address. A code will be sent to you, which you will input into the field. With that done, you will be informed that your code is accepted and "You're being verified by Google. This may take a few minutes. You can continue making edits to your Business Profile on Google Search and Maps. Only authorized accounts will be able to make edits to this Business Profile on Google."
7. Add Your Services
In this section, you'll be asked to add a list of services/practice areas your law firm offers. It is critical that you add all services you provide in this section as it helps with local SEO and appearing on service-related searches. If your service doesn't appear in the default listing, search it up and add it in the 'Add custom service' section.
8. Add Business Hours
Next, you will be asked to add business hours. You can choose which days of the week your business is open, and you can also include what times of the day you open for business and at what times of the day you close.
9. Google Messaging
Next, you will be asked to enable the Google My Business Messaging feature or disable it
10. Add Business Description
Next, you will be asked to add a business description to "Let clients learn more about your business by adding a description to your Business Profile on Search, Maps, and other Google services."
The key is to use all 750 allocated characters and write a convincing description that goes over the firm details, awards, service areas and make sure you target appropriate keywords. Not sure what keywords to add? Check out our lawyer keyword research guide
11. Add Photos
Next, you will be asked to add photos of your store to "Show off your products and let clients peek inside your business." It is crucial that you add 8-10 high quality images showing your office, directions to get there and behind the scenes and more.
12. Enable Google Ads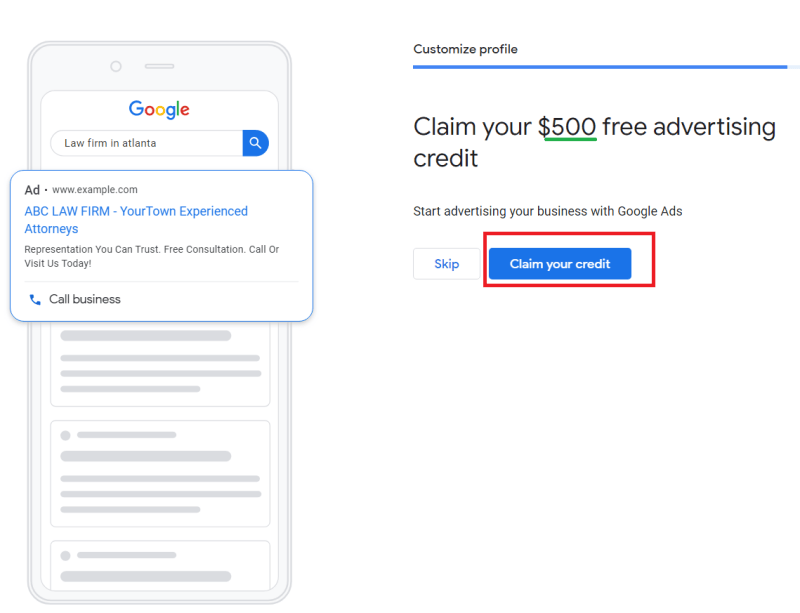 Next, you will be asked if you want to begin advertising on Google's Search Results Pages.
If you click "Yes," a new tab will be opened to redirect you to Google Ads.
If you click "No," you will proceed to the final stage.
13. Profile Completed
Once all of your information has been submitted, the Business Profile Manager will inform you that you can continue to make updates to your profile at any time. All your edits will be visible to clients on Google once you've been verified.
Next, a Google Search Page will be loaded with your firm's name in the search bar. This will give you a preliminary look into what you can do with a Google My Business account. The page will show you how to easily:
Edit profile
Promote your firm
Interact with customers
With all the steps completed, all that's left is for Google to verify your business, and your Business Profile Manager will be fully activated.
---
Conclusion
Google My Business for lawyers unlocks a world of opportunities for your law firm. Over 46% of all the searches on Google are based on local needs and over 80% of a law firm's clients are located in the same city as the firm, this makes Google My Business one of the most important business tools for law firms.
Lawyers often overlook the importance of law firm SEO and local SEO when creating their digital marketing strategy. It is crucial to understand that over 97% of the people looking for legal representation start with a simple Google search and just by appearing in front of them can increase your monthly inquiries by 30%
Reach out to our law firm SEO experts for help with your SEO strategy.
---
FAQ
Do you have to pay for a Google business listing?
Nope, you can set up a Google My Business listing for your law firm for free.
How to add a business to Google My Business?
Go to Google Business Profile or search "Google business profile manager" on Google and follow the rest of this guide to set up your GMB listing for your law firm.
What are the uses of Google My Business?
Google My Business helps you get in front of your ideal clients and customers in your locality.
For example, If a person searches for a divorce lawyer in Reno and if you have an optimized GMB listing, you can show up on the top ranking along with a Google map of your firm's location.
How to get the most out of my Google My Business listing?
Make sure all the relevant information is up to date and fill out as much information as you can. Follow the following steps when optimizing your GMB listing:
1. Make sure the address, opening hours, and contact info are correct.
2. Have a detailed, keyword-rich description in your listing.
3. Make sure you collect reviews from clients.
4. Answer and address questions left by your audience on your listing.
5. Add 8-10 high-quality photos to the GMB listing.
Is Google My Business good for local businesses?
Google My Business is amazing for local businesses. It shows your business along with a Google map listing based on the searcher's current location.