There are millions of law firms across the world and potential clients have infinite options when choosing a lawyer to represent their legal needs. Law firm branding can be the deciding factor when a prospect decides to contact your firm over a competitor.
Law firm branding should be a crucial piece of your marketing strategy. However, branding is more than having a logo on a website and business card. You need to put the time and effort into proper branding to get the right results.
The best way to understand law firm branding is to answer the question "How would I describe my law firm to someone who has no idea who I am and what I do?"
You might begin by describing the size of your firm, your location, and your area of practice. You might talk about the attorneys at your firm and their experience or describe your firm in terms of the types of clients you assist.
However, your brand is beyond your location and niche of practice. A law firm's brand is the company's perception in the eyes of potential clients, current clients, former clients, referral sources, and others with whom the firm interacts and does business. A brand comprises various components, including a name, tagline, logo, symbol, design, voice, and more.
Through branding, your law firm creates a public persona, which should ideally resonate with the needs of your target demographic. As the attention span of consumers is on a drastic decline, businesses have less than 20 seconds to create a long-lasting impact. Hence, your brand identity should be clear, concise, and easy to identify and understand across all of your online and offline touchpoints.
---
Why Is Law Firm Branding Necessary?
Branding is not a concept that is entirely exclusive to companies like Coca-Cola or Mcdonalds. A strong brand is just as vital for you as for Coca-Cola. Building a solid brand has several benefits, such as:
Builds Credibility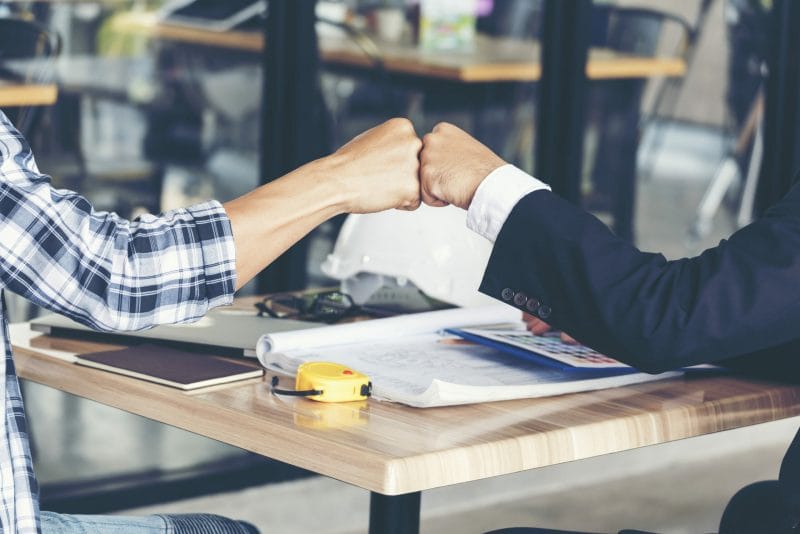 A strong brand is one that is authentic, transparent, and client-centric. All three are essential to building trust with your clientele. If clients can trust you, they'll most likely recommend you to their peers in need of legal services.
It Sets You Apart From Your Competition
Almost all law firms have a standard "gavel and scales" logo with nearly similar taglines. A strong brand is noticeable and always gets attention. If your firm builds a brand that is unique and relatable to the target demographic, you'll stand out from the many law firms present in your area or locality.
Stephenson Law website does a fantastic job of standing out
Encourages Connection
According to a report by Fundera, 89% of clients stay loyal to brands that share their values. Clients make decisions based on emotions they feel toward your brand and a reliable one allows you to connect with your audience on an emotional aspect, and motivates them to reach out as well. For instance, a family law firm with a personalized approach to your divorce or child custody issues will be preferred over strictly professional ones.
---
How to Build Your Law Firm Brand
You might find this surprising, but your firm already has a brand. However, the goal is to make it consistent and cohesive throughout your touchpoints.
Your law firm's brand should have the following traits:
Consistent
Everything from your logo to the design on your website should present a consistent brand. If your website is formal, the logo cannot be a casual one. If you're a trendy law firm exclusively targeting Gen-Z clients, be more relaxed in your branding style.
Authentic
86% of consumers say authenticity is vital when selecting brands to purchase products from. If you are a personal injury attorney and try to build a brand like Wendys, people will see right through it and won't trust you.
Authoritative
Clients want the best law firm to represent them and resolve their legal concerns. Your brand should display authority within your legal niche. How do you build authority? Focus on understanding your clients' needs, solving those problems, and sharing your expertise with others through various social platforms. As a result, you'll build trust with your ideal clients.
---
Branding Terms you need to know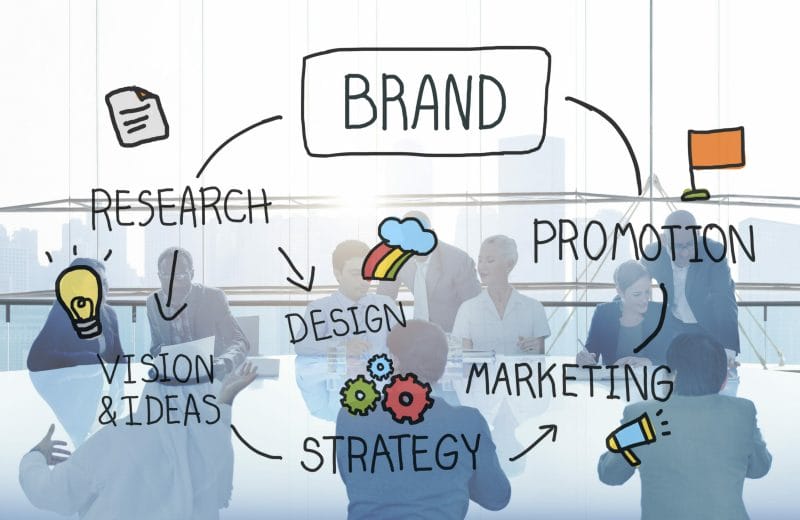 A brand is more than a basic logo. To build your brand, you must know all the technicalities that go behind creating one. Here are some critical brand-related terms:
Brand awareness refers to the familiarity that the general public and your target audience feel with your brand. Brand awareness is vital because potential clients would not consider the services from your firm if they're unaware of it. High brand awareness leads to brands being referred to as "popular."
Brand identity is the answer to the question, "What if my law firm is a person?". It's based on the experience you want your clients to have after working with your law firm. Your brand identity includes your values, how you communicate your service, and what you want people to feel as they engage with it.
Brand management refers to the creation and maintenance of your brand. It includes managing the external elements of your brand (such as the style guide, packaging, and color palette) and the internal components (the perception that your target audience has about your brand).
Brand recognition is how well your target audience can recognize your brand without seeing the name of your business or law firm — through your logo, tagline, jingle, packaging, or advertising. For instance, a half-eaten apple instantaneously reminds you of the company Apple before the fruit. This concept is tricky to master since many people do not ordinarily talk about law firms compared to Coca-Cola or Apple, but it certainly isn't impossible.
---
How To Create a Law Firm Branding Strategy
Identifying your brand is not as mammoth a task as it seems. All that is required is some dedicated time to flex your creative muscles. If you have a team, it is best to involve them in this process to gain further clarity on your branding strategy.
Let's understand the simple steps you can take to begin identifying your law firm's brand.
Analyze Your Purpose
As a lawyer, why do you do what you do? The answer to this goes much deeper than practicing law. Highlight why you chose this practice, this niche, and the type of clientele. This summarises what is known as your firm's mission. Your "why" will be the ultimate guide for your brand and business. If something doesn't fit your purpose, it doesn't belong in your firm.
For instance, an immigration lawyer might describe their mission to help clients fulfil their dream of becoming U.S. citizens, but a divorce attorney cannot express their mission in the same way. Their mission is more based on helping clients separate from their toxic partners or helping the rightful guardian gain custody of their child.
Whatever your mission is, make sure it aligns with your firm's vision.
Define Your Ideal Client Persona
"If you sell to everyone, you sell to no one" is a commonly known adage because it's true. Many law firms often don't know who their target audience is.
Your target audience must be as refined and limited as possible. If you're targeting everyone with your marketing strategy, very few people will be interested. Moreover, you risk losing those who might be interested in your services with your cookie-cutter messaging.
You must have a clear idea about your audience to connect with them emotionally. The narrower the audience, the more information you can learn about your audience, and thus, the more effective your outreach.
The easiest way to begin is to try and think about clients who need your expertise. What attributes did they have in common? Write them down, and build a client persona of your law firm's target client. This will guide the creation of your target personas.
Next, you must ask yourself — whom you want to work with? Although you might be tempted to say "everyone," this is far from reality. In reality, you serve a small subset of clients who will benefit most from your services. Who are they? That's up to you to decide.
Your client persona must consist of the following attributes
A description of the ideal client you wish to serve
Keep in mind that your ideal client's goals, challenges, and pain points must be in line with what you have to offer. Your firm should provide the most practical solution to these pain points.
As you are ready with this persona, you'll be able to build your brand with your ideal clients in mind. Everything ranging from your website content to how you communicate will fit their expectations and provide a personalized experience for them.
Understand Your Law Firm's Values
Branding is based on how others feel about your law firm. Marketing is about communicating your brand message with your audience. These core messages must be unified and coherent. They must be authentic to your personal brands and each person's core values.
While a third party marketing agency can guide your firm, you must take some time and reflect upon what you want to convey to the world/your audience as a law firm. This process takes time, and it can't be done in just a day or two. It's not enough to tell your client, "We are the right ones for the job, so hire us." because every law firm believes they are "right for the job."
Messaging must be transparent, authentic, and unique, with language that grabs your audience's attention. Try to have a brainstorming session with your team, then focus on the key messages you want your branding to portray.
Your values are the core of your firm, from the way you design your firm's culture to how you build your brand. They are the foundation your firm is built upon. To set your values, consider the goals your firm wishes to achieve. Next, select values that will help you achieve those goals.
Once you clarify your values, communicate them via your law firm's branding. As you make decisions on how your message should come across on your website, remember these values. If something doesn't align, start from the top.
Highlight Your Unique Value Proposition
Stop and think about the experience clients can expect from your law firm. This must be different from other law firms and clearly define your brand identity.
The heart and soul of this process involve having lawyers curate their unique stories.
To effectively share your brand promise, tell others what you do, and have them connect to your law firm brand. No one else has your story, and that's why it's truly unique from others.
Once you've drafted your full story (including the good, the bad, and the ugly), you can highlight your brand promise or UVP (Unique Value Proposition). A UVP clearly lays out the value that your firm, and only your firm, can offer clients and potential clients.
This all applies if you are a firm of one lawyer or 20 lawyers: No matter what, you're making a promise to your clients when they hire you, so you may as well have a clear brand promise to attract clients and set expectations.
Your unique value proposition is a statement that communicates the services you offer, how they solve your clients' needs, and what makes you different from the competition. This UVP will be one of your most critical brand assets, as it will appear on your marketing materials and be the driving force behind how you interact with your clients.
To define your UVP, answer these questions:
What services do you provide?
Whom do you serve?
What needs or concerns do those services solve?
What makes your firm different from other firms?
For example, a personal injury attorney's UVP might look like this: "Our firm provides legal counsel and support to clients struggling with injury due to someone else's actions through collaboration, experience, and unwavering dedication."
It's important to note that your UVP may be a couple of sentences or a few words. Length is not significant here. What matters is that you can clearly communicate who you are in a way that inspires potential clients to reach out.
Identify Your Brand Voice
Your brand voice is your unique personality communicated through the language you use in your branding. Its purpose is to cut straight through the noise of the legal industry to tap your ideal client on the shoulder, grabbing their attention.
How does your ideal client wish to be spoken to? For example, if you're a patent attorney trying to attract tech start-ups, you might choose a voice that showcases authority and innovation. If you're a family law attorney focused on divorce and child custody, a voice that's warm and welcoming yet professional might be best.
Select two or three adjectives that describe your brand voice. Make sure your marketing materials and client communications are consistent with your brand voice as you move forward.
---
Creating Your Law Firm Brand Identity
With an iron-clad brand strategy, your law firm is ready to create a visual brand. A brand comprises powerful visuals as well as impactful words. A firm's design language is an aesthetic that evokes rational, physical, and emotional responses among crucial internal and external constituents. Different forms and shapes use color, and graphic styles are incorporated into a design language. It includes strategies for typography, photography, and illustration. The goal is to unlock the critical equity components of a brand's visual expression and ensure consistency across all communications and touchpoints.
Now that you have a law firm branding backbone, it's time to dive into the creation of your brand identity. Components within your brand identity will include:
Firm name
Logo
Color scheme
Typography and fonts
Stationery such as letterheads and business cards
Website Copy and Blog Content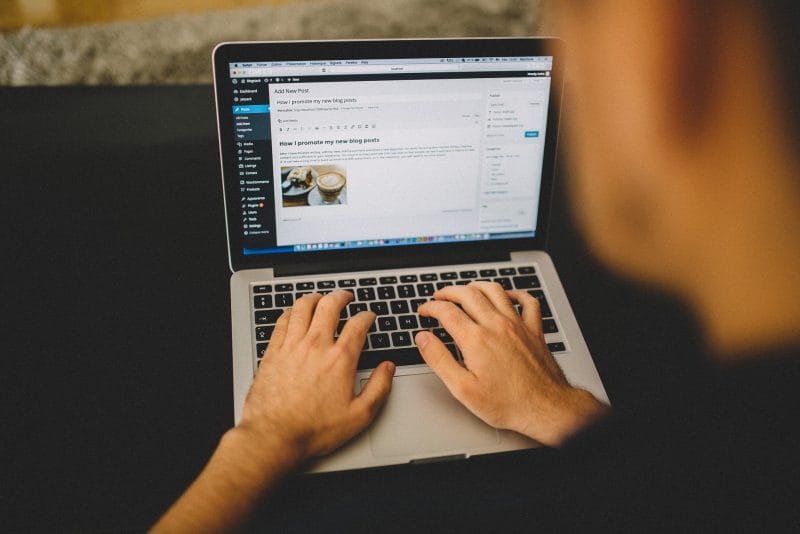 Document and follow these elements consistently across the work of your firm. Your unique brand identity might require all of these elements or just a few. We recommend starting with your law firm's logo, as it is one of the most commonly used brand assets.
Once you have a logo, move on to select your color scheme and typography. Remember, color invokes emotion, so make sure your chosen colors reflect your brand's voice. From there, move forward to create a website, marketing materials, stationery, and more.
Although your logo is the centre of your branding efforts, it's only the beginning.
While you may have developed a primary logo for your business, it's essential to have more than one version of it in different scenarios and keep your brand from becoming dull. The logo you use on your website might also not be appropriate when it comes to your printed materials and social media profiles and vice versa.
But you might need to use a secondary logo if space on a web page or printed document is limited. Some firms, for example, have a version of their logo that contains only an image rather than including the name of the firm itself. This allows you to maintain your brand image while meeting the different demands of various platforms.
How Your Color Scheme Reflects Your Brand
Although many studies have attempted to find the color schemes to which consumers will best respond, colors are highly connected to each person's feelings and experiences. So these studies have been largely inconclusive. More broadly, the impact of colors on consumers depends on the types of products and services the brand in question offers. Essentially, the colors you use should fit your offerings.
In one study, researchers found that purchasing decisions might be profoundly impacted by color simply because they have an enormous effect on how people perceive a brand. Most law firms, for example, opt for bold and traditional over bright and flashy, as they typically aim to establish a sense of professionalism and authority in their branding.
It's easy to see why color is essential to a brand's effectiveness. A University of Loyola study found that color increases individuals' recognition of a brand by about 80%. In comparison, 92 percent of consumers surveyed said that they prioritize visual factors when making purchase decisions.
Furthermore, there's evidence to suggest that color increases one's ability to remember something, as it allows the brain to process and store images more efficiently than it does with grayscale images.
Using Visuals in Your Content
There are several ways to use your logo and visuals for your brand, including printed materials like your letterhead, business cards, brochures, and billboards. You should use the same logo (or a standardized variety of it) on all of this marketing collateral. It will help you reaffirm your brand in the eyes of your current and potential clients–along with your fellow attorneys and other partners.
Visuals also play a significant role on social media, going far beyond which logo you use. Social media posts with visuals have much higher click-through rates, as images grab user's attention and encourage them to read more. When you post to your Facebook, Twitter, and LinkedIn profiles, be sure to include photos of you and your staff, and you may use stock images that are relevant to your posts.
The same goes for your blog posts and email marketing efforts. Each piece of content you create and post should have an image associated with it, whether it's a headshot of the author or a photo of something relevant to the topic of the content. And if you're engaged in an email marketing campaign, be sure to feature one or two images within each message, as it will increase the likelihood that the recipient will actually read it.
Visuals are a cornerstone of your firm's overall branding efforts. You can use your logo, images, and messaging to convey the value your practice and its attorneys offer to clients. Be sure to keep this in mind as you continue to develop your unique brand and reach out to legal consumers in an increasingly dynamic digital world.
The brand strategy and design language form the basis for all the firm's communications, from its web presence to advertising to employee engagement programs. The brand implementation should be synchronized at all internal and external touchpoints to ensure maximum effectiveness. This requires significant planning and often demands cooperation among many departments: marketing, human resources, operations, and senior management. But it's worth the investment in up-front planning because, if properly synchronized, the brand will gain equity each time it touches an internal or external audience.
Establishing a unique brand position in a field as crowded and competitive as legal services isn't easy. It's tempting to fall back on safe and fool-proof cliches. But in today's social climate, there's nothing "safe" about an innovative brand.
---
Law Firm Branding Examples
The reality is that your legal marketing will not have a substantial impact without a clear brand strategy. The branding process is a series of steps that begins with research and vision and ends with visual assets that resonate with your unique brand voice. An integral part of defining your brand is figuring out who your prospective clients are. Catering to a specific target audience can help boost brand recognition.
Check out these examples of law firm branding done right:
YLaw Group
YLaw Group decided to put visuals and their team first. They are a family law firm, and they have to be closer with their clients than most. Putting their team with the message 'be heard' is a brilliant move. Here, they convey their commitment to the cause and they all come from different walks of life the moment client lands on their website.
Vogel
Vogel has a well-designed landing page gives a bird's eye view of the company's philosophy.
Bick Law LLP
Bick Law website is full of brave design decisions about using colorful pictures with animals on the first screen that perfectly captures users' attention to convey their commitment to providing high-quality legal services with many commendations and awards.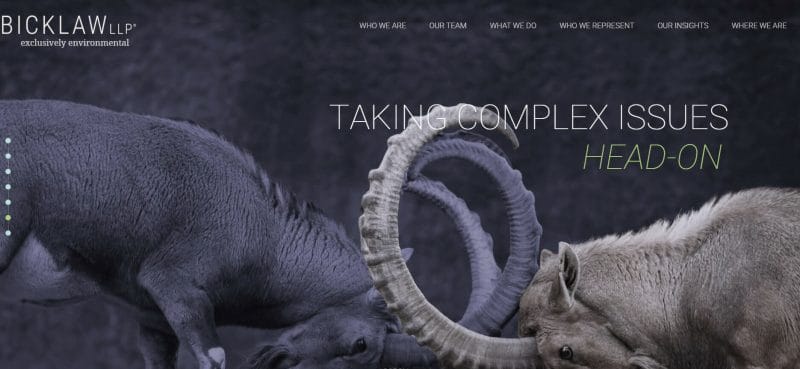 This simple yet functional and user-friendly website captures the individuality of Bick Law LLP and its services.
Gaffer & Gaffer
There is something to be said about a clean typeface and a vibrant accent color – the opportunities are endless.
Gaffer & Gaffer did not want to be branded as "just another law firm," and it shows. The clear branding that went into this demonstrates just how far it can go. The branded identity showcases the approach of "finding solutions" with the highlighter design, organic hand-drawn elements, and clean typography.
LayRoots
LayRoots is an asset protection and estate planning law firm in Seattle, Washington, with one of the best law firm websites.
Its website immediately grabs the attention of its visitors with a clear call to action for anyone who's on the fence about asset protection. Their address (with a map) and a "contact us" form are ingrained throughout the website design at the bottom of every page to make it easy to reach out, and you can schedule a consultation by picking a time from their calendar right away.
---
How to Promote Your Law Firm Brand
Brand awareness — the ability of your clients to recognize your brand—is critical for business success. The only way to increase awareness is to promote your brand.
The bottom line: promote your brand everywhere and make sure your brand is used consistently throughout your marketing.
A few quick tips:
Create an Online Presence and Go Where Your Clients Go
Did you know that 88% of users who search for a business on their mobile device call or go to that business within 24 hours? You're missing out on quality leads if you're not online and on mobile. You must incorporate your brand into everything your ideal clients can see online and offline. Remember the ideal client persona? Use it to determine where your ideal clients like to hang out. What social media channels do they use? How often are they on their email? What websites do they often visit for inspiration, information, or enjoyment? Wherever they are, make sure your brand is there, too.
Consider Paid Advertising
Social platforms such as Facebook and LinkedIn offer paid advertising for your brand at a relatively low cost. Even a small paid advertising campaign can help promote your new brand to potential clients when done right. With every impression, you're radically growing your reach.
Invest In Content marketing
As an attorney, you may already have a knack for the written word and industry experience, so use those skills effectively to elevate your law firm branding strategy. Content marketing is a great way to build your brand and establish yourself as an industry leader. You can leverage content to display your expertise in a given area. If you can provide helpful answers to the fundamental questions your potential clients might have. Hence you'll build trust with them. Proving that you're an authority in a particular law niche increases your clients' chances of hiring you.
If you choose to launch a blog, take a tactful approach and try to identify legal-related evergreen content marketing subject matter. Make sure your content has a clear point, stick to a regular tone of voice, and ensure you're providing quality, helpful information that benefits your audience in the long run.
Manage Your Law Firm's Online Reviews Effectively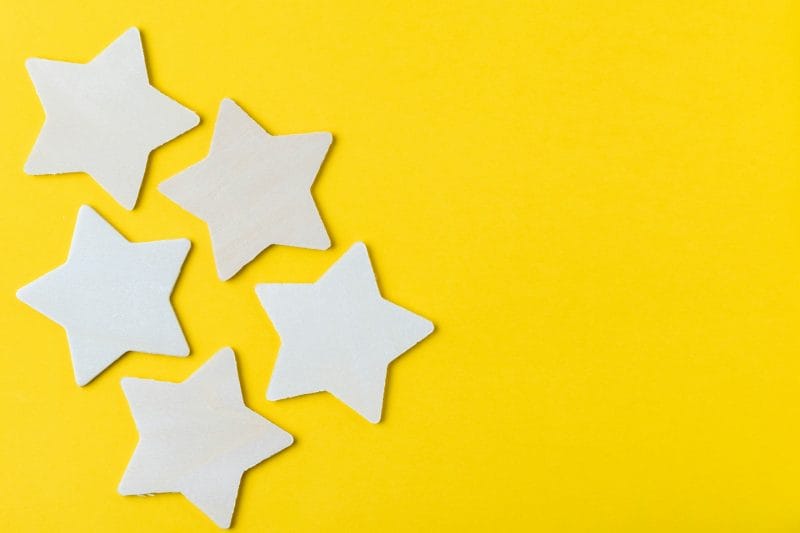 Clients might start giving you reviews once you have many online profiles up and running for your law firm. These are critical to manage. The 2021 Legal Trends Report found that 82% of users looked for client reviews, and 81% of them looked for referrals when seeking legal counsel. While a few negative reviews won't hurt, an ongoing stream of them might turn potential clients away.
Ask for an online review at the end of every case as a part of your process, especially if a client is delighted. However, double-check your state bar's advertising rules to ensure your request is compliant. If you encounter a negative review, don't ignore it. Follow best practices for online reputation management for lawyers when it comes to responding to your client's feedback directly.
---
Conclusion
Rome wasn't built in a day, and neither is a great brand. To create a great brand, one needs perseverance and excellent content marketing. You can reach out to us for the content marketing bit by filling out the contact card below.
---
FAQs
Is a good color scheme important for law firm branding?
A good color scheme is aesthetically pleasing to the eyes and makes the text stand out. Moreover, your color scheme and typography should match to give the website a more cohesive look and feel. 
What are brand touchpoints?
A brand touchpoint occurs whenever a person in the marketplace interacts with the brand. Your goal must be to stay consistent across all touchpoints. To improve the brand experience, a law firm needs to identify priority touchpoints and implement a program to enhance those not on-brand. 
How to create content that is consistent with our law firm branding strategy?
Creating content that resonates with your brand is extremely important to your branding strategy. As a law firm, try to determine the content that attracts your target audience and make sure you align it with your brand identity. 
How to enforce proper law firm brand management? 
Brand management is maintaining your brand image across all touch points. Law firm branding is a long term game, and it is crucial to keep your branding coherent. The best way to enforce brand management for law firms is to systemise the process of communicating your brand – from defining the brand to positioning it. 
How to identify your brand voice? 
If you want to up your game in law firm branding, you must have a consistent brand voice. Think of the first adjective that comes to mind when you describe your law firm. Make sure it stands out. Some examples include "accessible" or "authoritative".