Local SEO is one of the most effective digital marketing strategies for lawyers and law firms. In a study conducted by Smart Insights, 96% of people start looking for legal advice online and 33% end up contacting a lawyer online.
Your potential clients are likely doing a simple search for "car accident lawyers near me" and contacting the law firms that appear on the top search results. Hence, you need to implement Local SEO into your digital marketing arsenal.
What is Local SEO for Lawyers?
Local SEO is a search engine optimization (SEO) strategy that helps your law firm be more visible in local search results on Google.
Let me explain this with an example.
Let's say you're a personal injury law firm and you operate in just one location (in this case, Melbourne), it is very likely that you get most of your clients from Melbourne.
They're looking for a lawyer nearby and you need to show up on search results when these potential clients look for "personal injury lawyer Melbourne" "car accident attorney in Melbourne"
Why is Local SEO Important for Lawyers?
We established that local SEO can help you get local clients, but how else can it benefit your law firm?
Let's say that you're producing high-quality articles consistently, and you're getting 50,000 visitors every month, but 80% of your readers are outside Australia.
This 80% is quite frankly useless.
They're outside your jurisdiction and will not turn into clients.
Local SEO will help you decrease the number of people who see your content, but ALL of the people who see your content are relevant and this helps you generate higher quality leads.
How to Approach Local SEO for Law Firms
Now that you know the importance of local SEO, let's dive into the strategies.
From our experience, Local SEO comes down to these 4 points.
1. Optimize Website for User Experience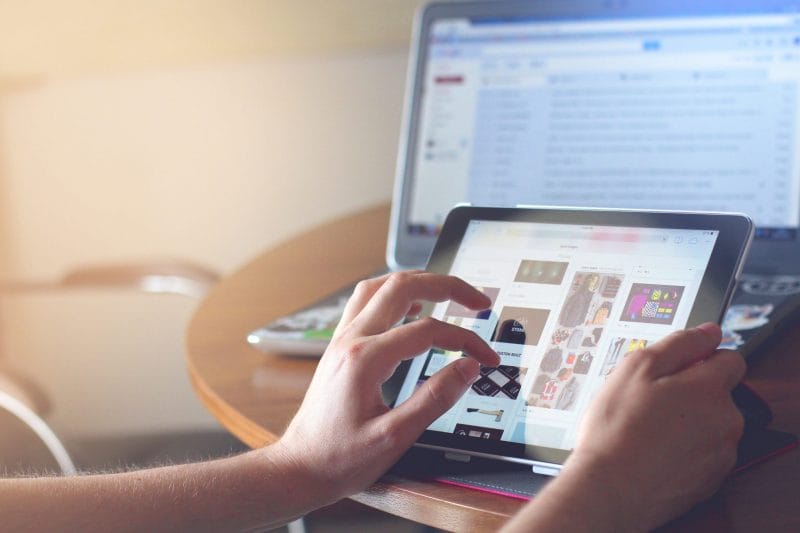 One of the most important components of SEO, not just local SEO for law firms is to optimize your website for user experience.
The Google algorithm knows that a website designed for an ideal user experience makes the user stay on the site longer and hence, ranking your website higher.
When I started working at my previous firm as the digital marketing manager, one of the first things I wanted to update was their website. Their website looked like a billboard from 2003.
An important part of updating the website was to research 100's of law firm websites and figure out the best way to optimize the website for SEO, and it came down to these 5 factors.
Making your website is clean & easily navigatable for users
Optimizing website for both mobile & desktop users
Fixing broken links and correcting improper fonts
Optimizing your website for speed
Optimizing website titles & site content for target keywords
2. Set up & Update Google My Business(GMB)
35% of legal searches are local. If you're a law firm operating in a single location, this is very important and can significantly boost your website traffic.
One of the important factors when it comes to Local SEO for lawyers is to set up your Google My Business listing. This informs Google of your business and shows it to searchers who are searching for legal services in your city. If you haven't already set it up, please do so here.
Google My Business is not only important for your firm to show up on Google, but it also helps your law firm show up on Google Maps.
If you're a law firm with a single location or a firm with multiple locations and you want clients from a particular city, Google Maps is key.
Remember how when you search for "restaurants near me" on Google you get a bunch of restaurants with the map locations?
Similarly, your law firm shows up on Google Maps when people search for legal services.
So, here are some tips to have the perfect GMB listing so that searchers find you!
A keyword-rich description of your law firm and the various legal services your provide
Include proper contact information
Include your firm's address and landmarks to help people get there
Include a link to your website
Ask for reviews from existing clients and reply to existing reviews
Answer all questions asked in your listing
Upload as many images as possible to help users find your firm & showcase your firm's culture.
Want to find the best keywords for your firm? Here's an in-depth article on how to do keyword research.
My good friend Trevor is the Founder & Director of Blackwattle Legal and I show his firm's listing when clients ask me what a GMB listing should look like.
He has his address, phone number, and landmark written perfectly for people to find his firm.
He has fantastic Google reviews which make a good first impression.
3. Optimize Website Content for Voice Search
According to comScore, 50% of all searches in 2020 were voice searches. You may be wondering what voice search is, so here's a brief overview.
Voice searches are searches done using a voice assistance device like Alexa, Echo, Google Home, etc. These devices use Google as the primary search engine to search for questions you ask them.
When people typically search for legal services on Google through their phone or pc, it might look something like "car accident attorney near me" "personal injury lawyer Melbourne". However, when you use a device like Alexa, you generally ask a question ("Alexa, what should I do if I've been in a car accident?").
Since over 50% of searches are done through a voice assistance device, it is extremely important to optimize your website content to cater to voice searchers.
Now you may be wondering as to how exactly this affects local SEO. Let me get right to it.
When people search for legal services through Alexa or Echo, Google bases the answer on two factors; proximity & relevance.
If the question is "Alexa, Who's the best workplace accident attorney near me?"
The device would answer " XYZ firm is considered the best in Sydney with 121 5-star Google reviews and is 800m from your house"
This goes very well with the second point as these devices pull up data from your GMB & Google Maps listing.
Here are some tips on how to optimize your website for voice search:
Have intent-based keyphrases rather than keywords
Focus on location-based search results
Use conversational language
Structure your FAQ page for voice search
Answer 'Who' 'How' 'What' 'Where' questions
4. Get Local Backlinks
If you want to get more local website visitors, getting local backlinks is important. Having local backlinks helps Google understand better and shows your website to local searchers.
There are multiple strategies on how to get local backlinks, but these are the most effective methods for lawyers & law firms:
Donate money to local charities & NGO's that list their donors on their website
List your website on directories (Avvo & Yelp)
Reach out to relevant blogs in your city & industry
Sign up to HARO and give your insight on legal topics
Want to know more about backlinks and how you can get them for your firm? Here's an introductory guide to backlinks for law firms
Summary
Unless you're a firm with ten & thousands of dollars in marketing budget, Local SEO is one of the best lead acquisition channels for your law firm. Most of your potential clients are searching for legal services in the local area and you're simply leaving money on the table by not optimizing your website for Local SEO.
If you follow through with the points mentioned above, you should see some significant improvement in traffic in the next couple of months.
If you'd like us to look at your SEO strategy or if you're considering investing in SEO for your law firm, reach out to us through the contact form and we'll get back to you as soon as possible.
Relevant Articles