When people deal with family law issues such as divorce, annulment, or custody battles, hiring a family lawyer can be tedious. Potential clients would be undergoing a rollercoaster of emotions as they're dealing with the possibility of coming to the end of the road with their marriage or losing the right to see their children. As a family law firm, you must ensure utmost sensitivity. Your family law marketing strategy has to prove you prioritise the well-being of your clients.
There are millions of people out there who might be googling "how to file for divorce" or "how to contest a will." As a family lawyer, you already know the answers to these queries. However, most potential clients google their answers before even considering hiring an attorney. In the event they do hire an attorney, they would prefer to hire the firm that shows up first on search engine rankings as it demonstrates credibility.
Whether you're an independent divorce attorney or a multi-national family law firm, acquiring new clients is always good for business.
However, it's a highly competitive area, and it's tough to stand out from the flock. It also becomes more challenging to follow the standard law firm strategies that often fail to provide the messages intended for the right target audience.
Potential leads looking for a divorce attorney require a different marketing approach than those looking for an employment lawyer or an immigration lawyer.
This guide is here to help you avoid the pitfalls of being too general and assist you with your family law firm's marketing strategy. It is essential to get specific and market directly to your potential family law clients. It will also get you more leads – and boost conversions.
Diving headfirst in and trying to market your practice without completing your research will cost you dearly.
Successful marketing means targeted marketing towards your ideal clientele. It is imperative that you know how to approach your potential clients across the different stages of the decision-making process, keeping in mind that family law clients prefer to invest more time in researching than compared to other niche practice areas. Aspects such as divorce and estate planning take time. Hence this implies that your marketing tactics may need to shift continually through the process.
---
Digital Marketing Strategies for Family Law Firms
Here are a few pointers you should take into account when building a successful family law firm marketing strategy:
Get People's Attention at the Beginning of Their Decision-Making Process
When your ideal client is just beginning their search and narrowing down their options, they will naturally search the term "divorce lawyers near me," hence, it is important your firm provides relevant information and proves credibility. However, it is noteworthy that not all your potential clients would immediately want to dial your number, mainly because some are in the stage of looking for information and examining their options.
Create a Google My Business (GMB) profile
Google My Business for lawyers is essential as it helps potential clients find you locally. GMB helps verify your profile and solidifies your presence on Google's search results page, which gives your practice the right amount of trustworthiness in your prospect's perspective. Moreover, it gives valuable information regarding your location, hours of service, FAQs, social media platforms, and more. These pieces of information would allow your clients to learn all about you before contacting your firm. Additionally, potential clients tend to prefer approaching law firms from the local area. Thus, including local SEO strategies that capitalize on those search queries can help raise your profile and maximize your brand exposure online.
Showcase Your Firm's Culture
Your marketing should shine a spotlight on your personality and your firm's culture. You must develop a consistent tone that showcases clarity in your written content, videos, social media messaging, podcasts, etc. Family law clients are more likely to choose a firm based on the impact of your firm's personality and the emotional connection.
Your potential clients are looking for information on the objective front, such as feasibility and credibility, and on the subjective front, such as testimonials and reviews on social media. Thus, your social media channels should be an extension of your firm's personality. If you prove you are dependable, your prospects and clients will keep referring your firm in the event someone else has any issues under the ambit of your practice.
Gather positive Online reviews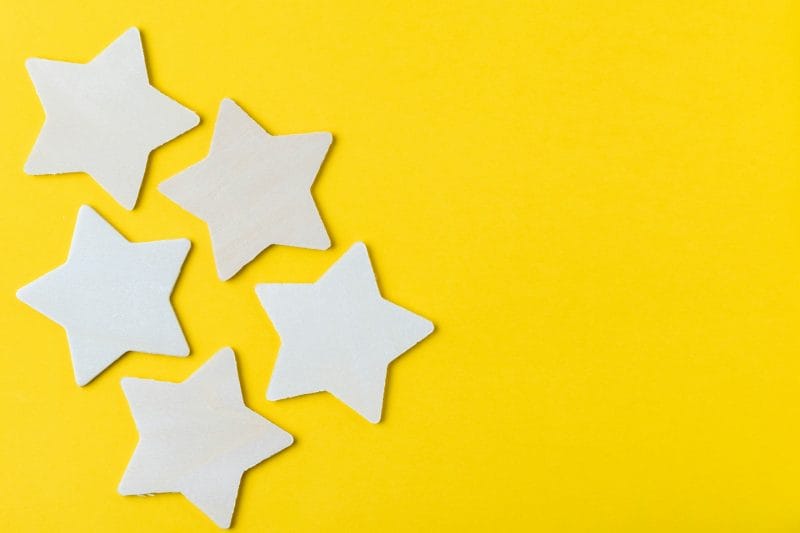 An online survey found that 72% of consumers trust online reviews as much as they would a recommendation from a personal friend. Hence, attorney reputation management is a must for your law firm.
Reviews offer unbiased points of view on the service you provide, and thus it would incentivize prospects to opt for your services. Your firm must build a review strategy to get happy clients to review and manage the bad reviews appropriately. This builds on your firm's overall credibility and sets your prospects' expectations on what kind of service they will receive if they opt for your firm.
---
Client Persona for Divorce Attorneys
All great marketing strategies involve envisioning your ideal client, but how can you understand who your ideal client is? Here are some core factors you must keep in mind when crafting a client persona:
The Demographics
You need to understand what your ideal clientele would look like. Perhaps it is a couple on the brink of divorce or someone facing domestic abuse. Consider these basic demographic elements:
Age
Most divorces or annulments take place amongst people in their late 20s to early 40s due to personal indifferences. The client persona here can be based on a middle-aged woman or a man in his early 30s. However, in the case of wills and estates, the age range would be much higher hence, it is crucial to understand the age of the potential client before marketing to them.
Location
Every state has different regulations regarding legal issues. The divorce laws in Arkansas may not be the same as in Missouri. Moreover, if you reside in a particular state, it makes sense to market to the audience who resides in your State as there is a higher probability to attract clients.
There are various other factors as well such as profession and income which determine whether your potential clients can afford your services or not.
Once you figure out the demographics, build upon the same with the following question:
What kind of legal services are they looking for – divorce, child support, domestic abuse, estate services?
Focus on the main queries they want to resolve and the core of their legal dilemma. In the event of cases based on domestic abuse, the matter must be handled in a sensitive manner. This way you can also analyze the type of qualities they would want in their attorney and how much they would be willing to pay for your services.
Answer all these as you form your client persona. Next, you have to identify the main pain points of your target audience.
This part is essential to your family law firm's marketing strategy as it determines how well you can understand your client's legal issues. When it comes to issues such as divorce or child custody: you cannot use a sales approach as it is a point of emotional turmoil. Similarly, when it comes to matters regarding dividing assets and execution of wills, you must maintain utmost impartiality and remain professional at all times. 
Many potential clients dread the idea of a lengthy court proceeding, hence it is vital that you build trust with them and ensure that you will guide them every step of the way.
Your unique selling point should relate to one or more of the main problems of your potential clients, and it should reach them in such a manner that you prove that you can help them solve their issues.
Hence you should highlight some core aspects such as your proficiency in family law and years of experience in the field. Adding success stories and case studies will show clients that you are an expert in your field. You must also include your unique origin story and how you found your passion for the practice.
This way you can convince them that they're in the right place and that they need to contact you.
---
Branding a Family Law Firm
Building a family law firm brand is not just for international law firms. However, your law firm branding should be more than colorful stationery with your firm's logo on it.
It's about shaping the right messaging to include:
Your Unique Selling Point
Your Unique Selling Point (USP) is a factor that makes your law firm different from others. The value proposition helps clients come to a decision in terms of choosing an attorney or law firm, therefore it is crucial you emphasize your USP when curating a family law firm marketing strategy. In order to answer the question "what is our USP as a law firm?", answer the following questions:
What do you consistently do that makes you stand out from the pack?
How are you better than the competitors in your state?
Build a Stellar and Functional Website to Convert Your Leads Into Clients
Once you have found out what your target audience is and framed your key message, it's time to put the majority of your focus on your website.
It's going to be the core of all your marketing activity, so it is imperative to build a good website.
Law firms build a website for multiple reasons such as showcasing their areas of expertise and the awards they have won, but the goal is simple:
Building a memorable user experience with a coherent colour scheme
Converting leads more effectively with clarity in website copy
However, it is crucial to keep in mind that people browse the internet on their mobile phones and tablets instead of on laptops and computer screens. This trend has been ongoing for years now and looks like it won't stop. This implies that you need to alter your website design a little differently:
The key aspects you should focus on are making a strong call-to-action (CTA) and the buttons must be easily clickable (preferably using the thumb). The contact forms should be easy to fill out via a smartphone as well so as to avoid people clicking away from your site.
It will be detrimental if you're not focusing on both the user experience and SEO (Google will penalize you for a non-responsive website). The Google Mobile-Friendly Test tells you how friendly your website is for mobile.
---
SEO for Family Law Firms
SEO for lawyers is one of the core factors in building a successful online marketing campaign. People never really go farther than the first page of search results or even the first 3-4 sites. Therefore, your website's rankings are essential to getting you numerous leads.
For family lawyers, successful SEO goes beyond the homepage and top-level practice area pages. This is because most family law clients don't start their research by simply searching for the term "divorce attorney." Their journey may begin with a simple question like: "Is judicial separation better than divorce?" or "Can I claim full custody of my kids?". Now, you do not need to have the exact question answered on your website. However, by using the right keywords, your website should appear on the first page of the search results when your target audience asks such questions.
Write Effective Meta Descriptions and Title Tags
Google search results for "Divorce Attorney Austin"
Now that you have set up the website for your law firm, the next thing to focus on is to ensure that it's optimized for SEO. While there are many actions you can take to improve your website, beginning with writing optimal meta titles and descriptions is the right way to go.
These words may sound complex, but essentially, they are just previews of what your website page content entails. Your page's title tag and meta description are displayed when they appear in search engine results.
Create Good Copy for Your Website
Fresh Legal is an awesome Family Law website
As you move further into the journey of creating a strong webpage, you need to have an excellent copy to put on your website. When focusing on legal copywriting, it is simply not enough to just add a quick bio about who you are and where your firm is based; you want to address pain points and provide viable solutions to the legal issues your potential clients would be searching for. In your copy, make sure to link to other pages of your website so that people who visit your site end up taking the desired action of sending their details and scheduling a consultation.
Create Good-Quality Content
Hall Payne Lawyers have a fantastic family law blog
In a highly competitive industry like family law adding fluff won't cut. Google doesn't reward every website with high rankings, only the ones that offer the website visitors quality informational content on a regular basis.
The client's journey before finalizing a law firm would involve researching a particular issue. For example, instead of outright searching for a 'family law firm near me,' your potential client will probably type out something like," what are the rules of child support in NC?"
By curating blog content that resolves these specific doubts and including long-tail keywords, you're establishing credibility and trust with your prospective clients. This means that your blog post would be the first thing they read, and this would increase the likelihood of them considering your firm as an option.
On your blog posts, you can also include a popup or section below with a contact form. You can also have your phone number on your website multiple times so they can directly contact you. This would quicken the process to make your potential clients permanent.
You should write about topics that answer specific questions but also should be something people frequently ask. For instance, don't think writing about why you're the best divorce attorney in Arizona, write about something along the lines of "what are the child support laws in Arizona?" By writing clear-cut answers, you're going to be your potential client's first point of contact during their journey, and you're building trust and credibility as well.
Law firm SEO is a long-term game, so it may take some time to rank on geo-based keywords like 'family law attorney in Arizona,' focus on long-tail keywords that will give you ranking in a shorter span of time.
Here are two main rules to follow when analyzing the type of content you should create:
You should ensure that there is a clear intent to acquire legal services. At that point, the main concern of your potential client would be to get some quality advice, so a topic like "A Guide to Child Support Laws in XYZ" would be something that has buyer intent and is a worthy read.
Keyword volume has to be large. To simplify this, if you're trying to rank for a keyword that gets only 20-30 searches per month, it's not the optimum choice. The goal should be to rank for keywords that get 1,000 searches per month. While they're a bit more tricky, it's not impossible to achieve.
In the event you are unable to single-handedly accomplish the web of SEO, it is best to hire SEO specialists who can simplify this mammoth task for you!
Usage of reliable and credible backlinks
Linkbuilding for law firms can be one of the most challenging parts while working with SEO for family law firms because it is not just about adding a million different links; it is about quality. While it is a relatively slow process, it definitely tips the scales in your favour.
Google's search algorithm focus on two things when it comes to backlinks; quantity and quality. You need to have the perfect combination of quality and quantity too.
Here are a few aspects of link building you can consider:
Passive Link-Building
Passive link building is about other blogs and websites utilizing your content as sources and providing a link back to your website.
This is extremely tedious and takes a very long time because you need to create intriguing and relevant content, and it needs to rank high so that other divorce attorneys can find it as well.
To achieve this, prioritize creating great content and optimizing your website in the best way possible. Sooner or later, other industry professionals will start passively linking back to your site as a credible source.
Guest posting on industry-relevant websites
Guest posting on blogs or websites is a fairly easier way to earn backlinks, but it is also equally time-consuming. To reach out for guest posting, here is an outline of the process:
Firstly, you must find websites that publish content pertaining to family law. Once you have narrowed down the blogs that you would want to publish on, search for the blog or website owners' contact information.
Contact the site owner and pitch your idea to them. Once they agree to provide you with a platform for your post, write a descriptive but engaging article covering all the vital aspects of the topic. Send your article in for review and ensure that it is posted with the right link to your website.
Here's a complete guide to backlink outreach that you can use to get backlinks for your family law firm.
Foundational Links
Foundational links are pretty self-explanatory here; they build the foundation of links for your website. Just like how any structure, be it a house or a monument, would need a strong foundation, so do your links.
SEO will amplify your firm's presence. While SEO for attorneys is a complex concept in itself, it is slightly more challenging for divorce attorneys.
Search engines are far more valuable to divorce lawyers than social media because divorce is a sensitive, emotional, and private conversation that most people getting divorced don't want to share with their Facebook or Instagram friends. Instead, they'd like to gather information and find a divorce attorney in private by doing a Google search. That proves why SEO is crucial for divorce attorneys to embrace and implement into their digital marketing strategy.
SEO is also semi-permanent. Unlike paid search advertising, it doesn't fall off once you've paid for it.
A divorce lawyer's website that ranks well for a query should continue to rank well for that query for a long time, potentially continuing to drive leads for years.
---
Social Media for Family Law Firm Marketing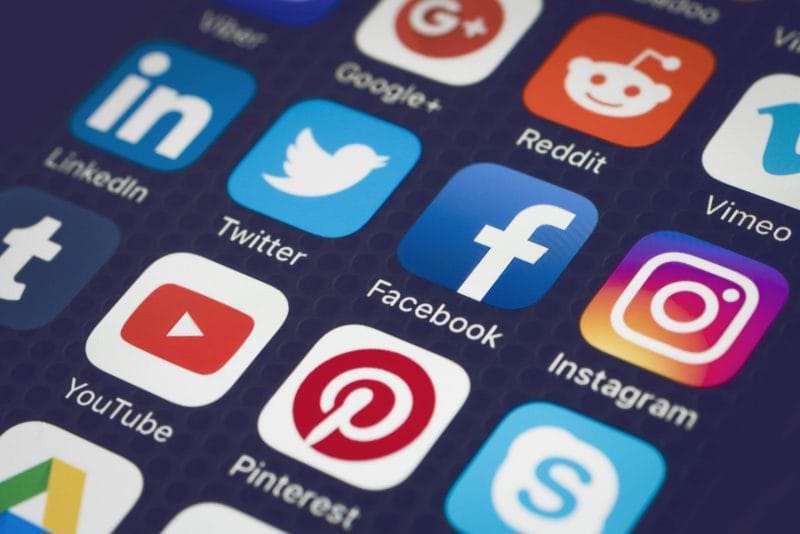 It is no secret that social media is often overlooked by law firms. The idea of continuously ideating new content ideas and posting along with engaging with your target audience seems arduous. Not to mention, you would also have to focus on monitoring analytics. Of course, you would much rather put that time into focusing on your current clientele. Therefore most attorneys are quick to dismiss the importance of social media. However, this impulsive dismissal could cost your business dearly in the long run.
No matter which route you prefer, it would be a grave mistake to miss out on this platform to market your legal practice. If you are wondering how to begin, here are some of the best ways to get started using social media for family lawyers:
Start off on the right foot
Beginning with social media as a lawyer may seem daunting at first, but it is all about taking baby steps. This includes:
Choosing the ideal social media platform(s). You might want to begin by focusing on the platform your target audience uses the most.
Creating a well-designed company page that matches the tone and theme of your website.
Add relevant details like contact information, company/service description, and basic info about your practice.
The next step is knowing what you want to get out of your social media marketing efforts. Do you want to amplify your presence in your state? And of course, you want to attract new clients, and to do this, you would want to engage your target audience. Have a clear idea of what you wish to achieve through social media marketing. What kind of content will you create? How often will you post? By answering these, you can proceed with the types of content you can create.
Walters Gilbreath using infographics to explain Parental Alienation.
Images play a critical role in social media marketing as most viewers look at images before reading the text, especially on platforms like Instagram. So your social content strategy should be centred on creating visuals that will immediately catch the attention of your prospective clients.
Create YouTube Videos
Video Marketing is a vital element in family law marketing. Videos not only make your pointers much easier to comprehend but also allow you to showcase your personality in the content via video. This makes them a lot more engaging than other forms of content.
Ensure that you regularly create YouTube videos to explain important topics, tell interesting stories, and discuss trending news in your industry. You could even collaborate and conduct interviews with industry thought leaders to attract a higher viewership.
The ideal way to use social media for family law firms is by having a crystal clear content marketing strategy and creating engaging content that gives value rather than solely promotional posts; infotainment is a sure-fire way to win you more potential clients than a dry text post. The more credible and meaningful information you provide, the better you'll be able to prove your expertise.
For example, potential divorce clients are likely going to want to know about how divorce proceedings go on as they decide whether or not to hire a lawyer for the process, so start by giving information on how the process works in your state.
There are a plethora of questions a potential client may have about the legalities of divorce and the position of their specific case. You can utilise social media to reach those clients by sharing frequently asked questions with the answers common to most divorce proceedings, such as "how long does a custody battle take", "how are assets divided in the absence of a will", "how to pay child support", and many such legal issues
If your expertise lies in divorce cases or high net worth clients looking to probate wills, for example, then your posts should appeal to the right audience.
When looking for a family lawyer, potential clients won't decide where to take their case based solely on the awards won by your firm. They probably stumbled upon your website to read an FAQ or blog post, and if they find it useful, they will probably read some others before taking action to contact your offices.
It is vital to share informative blog posts and the latest industry news with your social media followers regularly. Moreover, don't limit yourself to a specific type of content from your website or blog: make a habit of sharing content from other relevant sources such as reputable industry blogs.
Respond to Comments and Queries
Social media gives you a medium to build connections and engage with your target audience. People going through a divorce and those looking to hire a divorce attorney would feel like the situation is ever-changing, so it is best to answer queries at the earliest to prove that you care about the prospective client.
Cards on the table? Family law firms are extremely behind the game when creating content for social media. Even if they try to do so, it is stuffed with legal jargon all around.
A social media marketing firm that exclusively specializes in family law can help with your social media accounts by creating quality content and tracking analytics so you can focus on your practice.
Our family law marketing experts can create and manage a social media campaign that projects confidence by communicating your firm's character and reputation to the target clientele. When you hire an experienced social media marketing expert who has a fair knowledge of family law, popular social networking platforms can become powerful assets for boosting your online reputation, running targeted paid advertising campaigns, and fulfilling the goal of reaching your prospective clients.
If you are a divorce attorney who is not active on social media, you are missing out on a huge opportunity to promote your brand, get potential clients to your website, and boost engagement.
---
Conclusion
Law firm marketing is a long-term strategy every firm needs to employ, and it is evident that family law firm marketing requires a variety of tactics in order to stay relevant in the industry. Valeo Legal Marketing can assist you with your marketing dilemmas, be it content or SEO. To be the best, you have to beat the rest and I will provide you with an iron-clad marketing strategy that will ensure traffic to your website, engagement on your social media and an overall boost in your search engine rankings.
---
FAQs
How should a divorce attorney create content online?
Creating content doesn't need fancy equipment or extravagant graphic designing skills. All you would need is a solid idea and to convey your vision online, you can either DIY it or hire a strong and reliable team of content marketing specialists who will get the word out about your practice the right way. You can also check out our beginner's guide to law firm content marketing to learn more.
How to conduct keyword research for family law firms?
There are multiple tools online such as Google Keyword Planner, Ahrefs or Moz which you can use based on your firm's marketing budget. For our agency, we use Keysearch & Ahrefs. We have a complete guide to doing keyword research from scratch and we also go over how to use Keysearch to find easy ranking opportunity keywords.
How can my practice have prominence in a particular state?
Let's say you are a divorce attorney in California and the state laws greatly differ from the ones in Texas or New Jersey. If you want your practice to rank high for state-specific queries: begin with creating content such as "Child Support Laws in California". Mentioning the name of the state with accurate and relevant information would help attract the right readers to your site.
You can check out our Local SEO for Lawyers guide to discover how you can improve visibility for your firm locally (state/city/neighbourhoods)
Why should a divorce attorney employ a different marketing strategy?
reason family law firm marketing is trickier than most is because the aim here is to connect with your potential client's emotions. If your firm can create content that empathises and provides value, your target audience would resonate with your posts.