Digital marketing is a digitalized form of traditional marketing. Brands that engage in digital marketing do so for the same reasons that brands have been advertising from time immemorial. The reasons include: building brand awareness, industry authority, boosting web traffic, and most importantly, increasing revenue.
For a criminal defense attorney, your goals may include: increasing your clientele, diversifying your clientele pool, creating brand awareness, targeting a specific audience with your services, or any other reason.
What do you require for Digital Marketing?
As with traditional marketing, to engage in digital marketing, you need to have something to say, show or publicize. An asset needs to exist to serve as the basis for your marketing efforts.
Some examples of assets you require before you can engage in digital marketing are:
A website: Your digital marketing strategy may require third-party platforms (such as Facebook, Instagram, TikTok, Google Ads, etc.) where your ads will be displayed, but those ads need to point your target audience somewhere. That "somewhere" is usually a website you own and control.
Branded assets: Brand assets like logos and icons put a face to your brand and make it easy for your target audience to remember your firm and what it stands for. Think of a logo as a "face" for your brand. The more your target audience sees it alongside your ads, familiarity is built, and they begin to develop an understanding of what your brand stands for. Think of Nike. Anywhere you see a Nike logo, you know what brand it represents and what the company behind it stands for.
Content assets: This includes written content (blogs, service descriptions, courses, etc.), Images (infographics, company photos, etc.), Video (video ads, interviews, etc.), and audio (this could be a theme sound that accompanies all of your ads; think of the sounds that your smartphone or smart TV makes when you turn it on, that is a brand asset).
Social media pages: Since you will be carrying out some of your digital advertising on third-party platforms, you will need to have social media pages for your brand.
This is by no means a comprehensive or customized list. As you engage in research specific to your brand's needs, you may discover other requirements that you need to add to this list.
---
A step-by-step process for Criminal Defense Marketing
Before you begin your marketing campaign, there are certain things you need to have laid out. This is key if you are to have a successful digital marketing experience.
1. Start with your goals
It would be best to be specific about what you want to achieve with any marketing campaign. What is your goal?
Do you want more clients for your firm?
Are you trying to grow revenue using alternative sources?
Do you want to create brand awareness for your firm?
Do you want to help people who need the content you intend to share?
Are you trying to reposition your firm?
You need to know what exactly you want before you start. Otherwise, there will be no way to measure your digital marketing efforts, which means your investment of time and resources will go to waste because you won't be able to tell if it has any effects.
2. Define your Target Audience
Once you know what you are aiming for, the next thing is to determine who you are aiming at. For example, if you will be sharing written content, who is your ideal reader?
You need to clearly define who will derive the most value from what you intend to share, and you also need to know how your audience will be beneficial in achieving your set goals.
Is your target audience:
Individuals?
Groups of persons?
Small organizations?
Mid-size organizations?
Large organizations?
Having a clear vision of what type of client you want to attract also makes it easy to avoid wasteful spending on people or organizations that don't fall into the audience category you are targeting.
3. Choose your Approach
Now that you have established both your goals and your target audience, the next step is to determine how you want to reach them. In the next section, we have detailed some digital marketing strategies to explore.
Digital marketing is not limited to the strategies that are listed below. These strategies should serve as a springboard for your research into the most appropriate ways to market your defense attorney firm.
---
Digital Marketing Strategies for Criminal Defense Attorneys
1. Pay-Per-Click (PPC) Advertising:
PPC advertising is a digital marketing strategy where the defense attorney or law firm agrees with a digital platform (Google, Instagram, etc.) that payment will be made for each time a user clicks on an ad displayed on the platform.
Why should you use pay-per-click advertising?
With pay-per-click, you only pay when a user clicks on the ad and reaches your website. This makes it a cost-effective means of reaching clients, and it gives you control over what you spend.
Pay-per-click ads can be targeted at a particular audience. You can set your target metrics based on location, language, device, etc. Once you reach the audience, PPC tools allow you to measure the engagement and finetune your ad and offers.
PPC can be measured very quickly. People are carrying out searches on search engines every second. Many people need defense attorneys to help defend them in court. With PPC, the impact of your PPC efforts will be evident almost immediately.
PPC is flexible, so it can feature as a part of a broader digital marketing strategy and give a boost to your digital marketing efforts.
2. Paid Search Advertising
Paid search advertising is a digital marketing strategy that involves paying a search engine (Google, Bing, Yahoo, etc.) to run ads on their Search Engine Results Pages (SERPs).
Why should you use paid search marketing?
Search ads build brand awareness. Since they appear at the top of search results pages, they are the first thing a user will see.
Even though some users look at search ads with suspicion compared to organic search results, they convert visitors 2x the rate of organic results.
Paid search ads can serve as a shortcut to your services pages.
Paid search results are immune to ad blockers.
Common types of paid search:
Paid search listings: These are text ads that display links to webpages at the top of SERPs. An "Ad" disclaimer usually accompanies them.
Local Services Ads: Local services ads are sponsored listings for services in an area. This is one way you can apply paid search advertising to achieve your goals. Unlike paid search listings, Local Services Ads operate with a cost-per-lead structure. A lead is a phone call, bookings, or messages made directly through the ad.
3. Social Media Advertising
Paid social media advertising involves paying social media platforms (Facebook, Instagram, Twitter, LinkedIn, etc.) to broadcast ads across their site. Social media advertising is of great benefit to criminal defense attorneys because it allows you to reach a specific customer profile directly.
Paid social media ads usually appear on the social media feeds of the individuals you are targeting, so the possibility of converting viewers of your ads to paying customers is much higher here.
Why should you use social media advertising?
Stats from your paid social media campaign enable you to understand who your real audience is and what they want exactly. The audience that actively engages with your ads is the most interested in your legal services. This is vital information to have.
The stats from your paid social media advertising will enable you to know the most interested audience in your content, enabling you to structure future campaigns to better appeal to them. This will improve the quality of traffic to your website and increase your conversion rate.
Your campaign will improve your social media presence and brand credibility. As you release more content, your audience will begin to see your brand as part of their everyday lives, increasing retention and expanding your potential client pool.
Paid social media advertising is budget-friendly. Your ads will be distributed based on your budget, however much or little it may be. This means that paid social media advertising is a digital advertising strategy that anyone can use.
4. Search Engine Optimization (SEO)
Criminal defense lawyer SEO is a digital marketing strategy used to optimize the content on your website to rank high organically on Google search results (SERPs). Since SEO is an organic means of ranking your content high on search results pages, it takes more time, effort, and strategy to see results than paid advertising.
Why should you use SEO?
While other forms of advertising are viable means of driving traffic to your website, the fact is that a majority of your firm's traffic will come from search engines.
Paid search results may play a critical role in your advertising strategy, but the fact is that organic search results are still seen as being more credible to searchers than paid search results.
Unlike other digital marketing options, which require a constant outflow of funds to meet incurred expenses, SEO continues to pay dividends if done right. For example, since the law of any country is rarely dramatically overturned, an SEO-optimized article that guides sexual assault defendants on the steps they need to take to protect themselves will continue to be valuable far into the future.
Three user intent types to target with SEO:
Informational: These users are searching for information on search engines. i.e., "What is the average jail time for breaking and entry?"
Navigational: These users are searching for something specific on the internet. i.e., "Domestic violence defense attorney near me."
Transactional: These users are searching for something they want to buy. i.e., "Best sexual abuse defense books."
You can create content to target any or all of the intent types.
5. Social Media Marketing
Unlike its paid advertising counterpart, social media marketing is a free and organic way to achieve your digital marketing goals through social media platforms. Like SEO, this also takes a lot of time, effort, and strategy because it is not being amplified, as is the case with paid social media advertising.
Why should you use Social Media?
Social media marketing is unavoidable if you intend for social media to play a vital role in your digital marketing strategy. Why? Because it creates credibility, and it is free.
While paid ads may attract social media users to your profile, it is unreasonable for all of your posts to be ads. There needs to be more organic content on your platform than ad content if you want to look credible.
Non-ad content supports your paid social media marketing efforts by providing more content for users who found your profile through your ads. So while paid social media advertising is the hook, your non-paid content is what you'll use to reel them in.
6. Conversion Rate Optimization
This involves improving the user experience of your website to maximize the number of users who perform a desired action. That could be taking your contact details, signing up for your newsletter, etc.
Why should you use Conversion Rate Optimization?
If you have an existing website, the easiest way to grow your clientele and income through digital marketing is to convert more current visitors to your website. Even if all you have is 20 people visiting your website each month, wouldn't it be an improvement for your firm if just 5 of them were to sign a retainership?
A simple tweak to the architecture of your website could lead to a 10x increase in your conversion rate. Venture Beats reports that when businesses invest in CRO, it results in up to 223% increase in ROI.
To benefit from CRO, you need to focus on the following.
Quantitative data: Using tools like HotJar and Crazy Egg, you will be able to understand how people interact with the pages on your website rather than having to make guesses. With these tools, you will be able to see what parts of the pages of your website are getting interacted with the most and what parts are being ignored.
Qualitative Data: This must be used in conjunction with quantitative data to determine why visitors aren't converting. To gather qualitative data, you can use interviews (in-person or remote), surveys, customer support tickets, user testing, and more.
7. Content Marketing
Content marketing is a digital marketing strategy that uses your content assets to achieve your digital marketing goals, such as building brand awareness, clicks, leads, or sales.
Why should you use content marketing?
Content is king on the internet, and as such, it will play a pivotal role in increasing your sales, cutting your costs, and increasing client loyalty. And by developing high-value content and using tools like Google Adsense, you can create a new stream of income for your firm.
Digital marketing cannot be done without great content. Whether you choose to use social media marketing, paid search, PPC, SEO, etc., content is still the core asset for all of those strategies.
There are various forms of content that you can use:
Written content (blogs, service descriptions, courses, etc.)
Images (infographics, company photos, etc.)
Video (video ads, interviews, etc.)
Audio (this could be a theme sound that accompanies all of your ads.
8. Email Marketing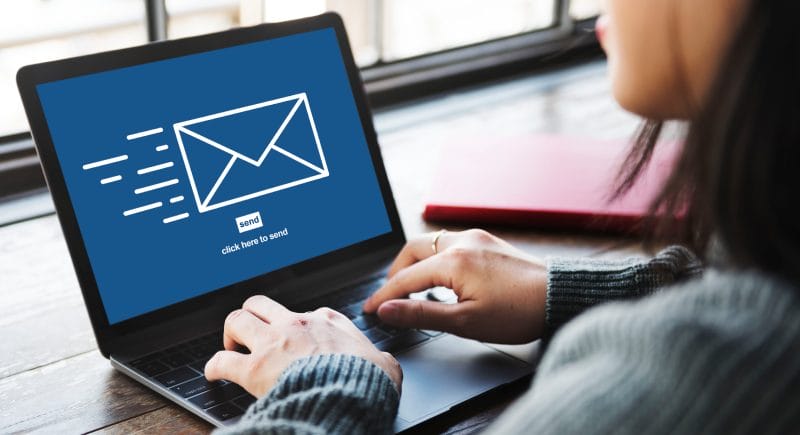 Email marketing involves reaching out to users through email inboxes. It is the oldest form of digital marketing. Email marketing teams use it for advertising special deals to new or existing clientele, promoting services, building a community around your newsletter, and eventually converting as many members of your community as possible to paying clients.
Why should you use Email Marketing?
Although the growth of spam email continues to be a problem, email is still one of the most effective ways to nurture client relationships and boost loyalty. Up to 99% of your potential client pool will check their email daily, especially those working in the corporate field.
If you can convince visitors to your website to submit their email addresses, they permit you to send messages to their inbox, which means they are more likely to read your mail and act on any promotions therein.
Email marketing also gives you control over your audience. On social media platforms, you can get de-platformed without any explanation being given. That will not be the case with email marketing since you own your relationships with the people on your mail list.
With automated email marketing tools, you have access to analytics data that enable you to develop an in-depth understanding of how your campaigns are working and what you could tweak to improve the results.
---
Who Can You Target with Digital Marketing?
As a Defense Attorney, you can create a digital marketing strategy for two different groups of potential clients. You can choose either of the two or both, depending on what your strategy is and what your goals are.
Individual Clients
For example, suppose you are a defense attorney specializing in protecting defendants in Theft and Robbery cases. In that case, you can use digital marketing to create brand awareness in your locality (or in any locality) by combining SEO, content marketing, and Paid Search Advertising.
So, for example, anytime anyone with a criminal case within your locality searches for the words "Theft and robbery defense attorney," an article from your website ranks first on the list along with contact details for your firm.
While this isn't a failsafe method, someone desperately searching for someone to defend them in court will not be keen on scrolling endlessly to see all the options available. They will likely pay the most attention to the search results at the top of the page.
And so, having your content rank first whenever potential clients in need of your services are searching for a solution is an excellent way to position your firm for success.
The primary benefit of targeting individuals instead of firms or companies is that you don't need to invest heavily in building your credibility, so brand awareness need not be too high to win them over.
Organizations
Converting organizations into clients will be more profitable for your firm, especially if you can secure a retainership. But they are much harder to win over.
If building a clientele made up of organizations is your goal, you will have to determine your strategy to achieve your goal, but it is advised that you take an indirect approach. Rather than approach the firm itself, your goal should be to sell yourself to the decision-makers at the company.
It would be best to carry out extensive research on the companies you would like to have as your clients.
What kinds of cases have they been involved with in the past?
Who is their current legal representative, and what informed their choice?
What information can you gather from inside sources to aid the company's "legal health check"?
Who are the decision-makers at the organization?
This is just a simplified list of the questions you can use to probe a company to determine their level of need for your services.
Once you have been able to determine that the organization needs your services or may need them in the future, the next step is to take a long-term view. Winning an organization over is not as easy as winning over Janet, who needs help with her Assault and Battery case. It requires a step-by-step systematic approach because an organization comprises multiple people. Many of them need to be on board with having you as their legal representative.
The strategies you could use to win over organizations will be paid search advertising, Content Marketing, Conversion Rate Optimization, SEO, and Paid Social Media advertising. These will be geared towards targeting individuals working at the company and winning them over one by one.
For example, suppose Shawn is a defense attorney specializing in criminal tax cases, and he chooses to apply the strategy mix above. In that case, he could apply each one in the following manner:
Paid Search Advertising: Target organizations in Shawn's locale with content from his firm's website blog.
Content Marketing: Once people within Shawn's target audience have clicked on the paid search link, Shawn could reel them in by having other valuable content on his website for them to enjoy.
Conversion Rate Optimization: Shawn could work with an agency to improve the usability of his website and make it easy to convert potential clients.
SEO: Shawn could work with his content creators to use SEO to organically improve his firm's ranking on search results, which will generally boost his paid search advertising efforts.
Paid Social Media Advertising: Shawn could have content developed for his firm's social media pages and then amplify its reach by paying social media platforms to broadcast it to social media users who hold influential positions in the organizations he is targeting.