You've probably heard the phrase "Content is King", but have you ever wondered why that's the case? In today's world, everyone consumes content in various forms, whether it's audio, video or even written. However, is creating "king-worthy" content enough?
If you create some stellar content on your website and no one ever sees it, it is as good as non-existent. Even if your content is valuable, if no one ever engages with it, you're just wasting your marketing budget. So how does one get their content out into the world?
Everyone knows content creation is the new trend to hop on, giving rise to a new "creator economy." However, marketing your content the right way is equally important and should be considered across all industries. Many companies and brands try to promote their content through various social media platforms or sign brand deals with famous influencers to promote their products.
So how does the legal industry come into this arena?
To implement content marketing for lawyers, the first step is to create quality content. Once you accomplish that goal, the next step is content marketing, where you promote your services in numerous ways.
Imagine your firm was at the top of the search results for "Where to find an immigration attorney?". Sounds like a dream, right? This would mean a higher number of your potential clients would find out about your firm, see it as a trustworthy source, and would be more likely to choose your firm if your services align with their legal needs.
Your potential clients would much rather clear their doubts online before deciding that they need any legal services. Even when they know they need professional assistance, they spend time researching what their issues are — and the reputation of your firm — before deciding to contact you.
Unlike conventional advertising, content marketing is based on connecting with your potential clients without a sales approach. Rather than pitching over-the-top marketing messages to potential clients about the services you offer, content marketing is a more subtle approach that's about delivering quality information and intellectual insights to help your target clients make informed decisions when choosing a lawyer or law firm to represent them.
Content marketing is about helping your potential clients solve the toughest problems and pain points that send them into panic mode.
The legal industry is mostly portrayed as being traditional and boring. With this in mind, law firms often fail to understand how they can create content that both follow industry guidelines and is interesting enough to attract potential clients to hire them. Besides, there are only a handful of ways to create law firm content, right?
Contrary to what many legal professionals and marketers believe, there are, in fact, multiple ways to create engaging content for law firms. All you need is the right strategy, a bit of creativity, and a proper understanding of the target audience.
Yes, this may seem complex at first – hence we have created this guide just for you to simplify what content marketing for lawyers looks like and why it is the ideal solution for your firm. Want to know all about the ABCs of Content Marketing for Lawyers? Read ahead!
---
Is Law Firm Content Marketing the right option?
According to Clio's 2019 Legal Trends Report, over 57% of clients check out a firm's content, social media and other digital marketing assets before contacting them. Depending on practice areas, a law firm will have varying levels of ROI from conventional advertising such as print, mail, email, TV and radio, sponsorship, and other ways of marketing. Content marketing for law firms is an innovative way to express your level of knowledge in an online platform, which is much needed in this digital age.
Law firm content marketing helps in generating organic search traffic, which is an optimal solution over paid search traffic. Paid search traffic gets you to the top of the search results page, sure, but it's also marked with the "AD" tag. With content marketing and SEO optimization, you can get your content ranked on top of search pages without any extra costs.
Another reason content marketing is important for law firms is that individuals and businesses are conducting careful online research on firms prior to considering working with or before making an inquiry. Firms that provide good content and solidify themselves as industry leaders have the upper hand in the competition. Hence, it is an added benefit that helps in establishing a robust, authoritative, and trustworthy digital presence.
Keep in mind that The term "content" covers many types of formats, and it's important to mix it up. Blog posts, social media posts, newsletters, and landing pages shouldn't only be filled with text but also images, videos, and graphics.
It is beyond crucial to explain legal terminology, information, and legislation in simple and relatable language with a good mix of content formats based on your audience.
---
How does Law Firm Content Marketing work?
While marketers narrow the content marketing process as "Create, Publish, Share," this causes many business owners to worry about why their content is generating barely any views.
Effective content marketing is all about creating the right content for the right audience at the right time.
The law firm's content marketing process goes as follows:
Research: Conduct in-depth research to understand who your target audience is, what they search for, what are their pain points, and what topics they are interested in.
Create: Focus on making captivating content like blog articles, ebooks, videos, webinars, podcasts, and more to boost traffic and generate leads.
Promote: Post your content across appropriate channels such as your website, social media platforms, or your email list.
Convert: Always add calls-to-action (CTAs) to your content to incentivize users to contact you and fill out a form, which may have them become your future client.
Measure: Analyze the result of your content marketing tactics by using analytics tools. Determine the ROI from these campaigns and improve your content over time.
---
How to Create a Law Firm Content Marketing Strategy
Now that we've covered the basics let's dive into the details that would help you shape our strategy.
Understand your target audience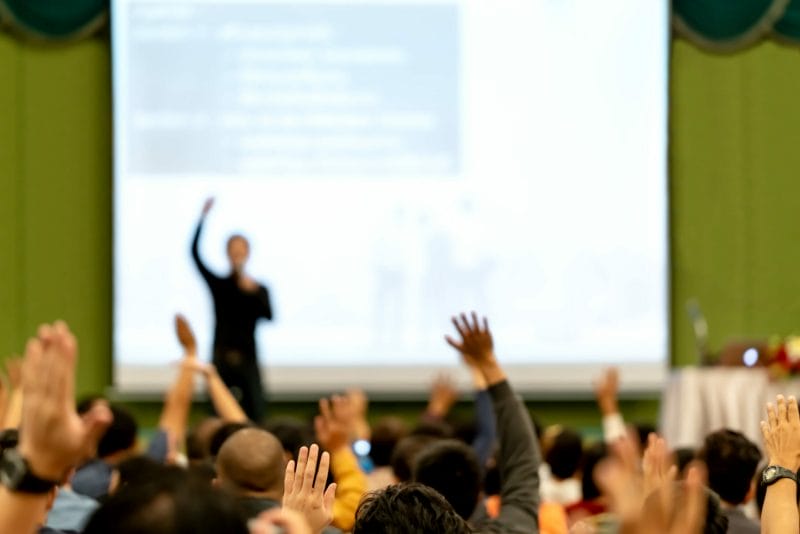 Your main goal is to draw potential clients through your content and motivate them to take a specific action that would generate leads for you. In layman's terms: Get prospects to see your content and have them reach out to you for their legal needs.
You can't create a good marketing funnel without understanding who are the potential clients you want to attract. You'll have to build your funnel and your content around a client persona – and make sure it has the right specifics.
In this case, a persona is a representation of your ideal client. It's useful to make at least one persona for each type of service you provide, and this will help you create targeted content. As you create your personas, jot down as many details as possible such as:
Goals (personal, work)
Challenge and specific pain points
Demographics (age, sex, location)
Background (family, work)
Keyword & Topic Research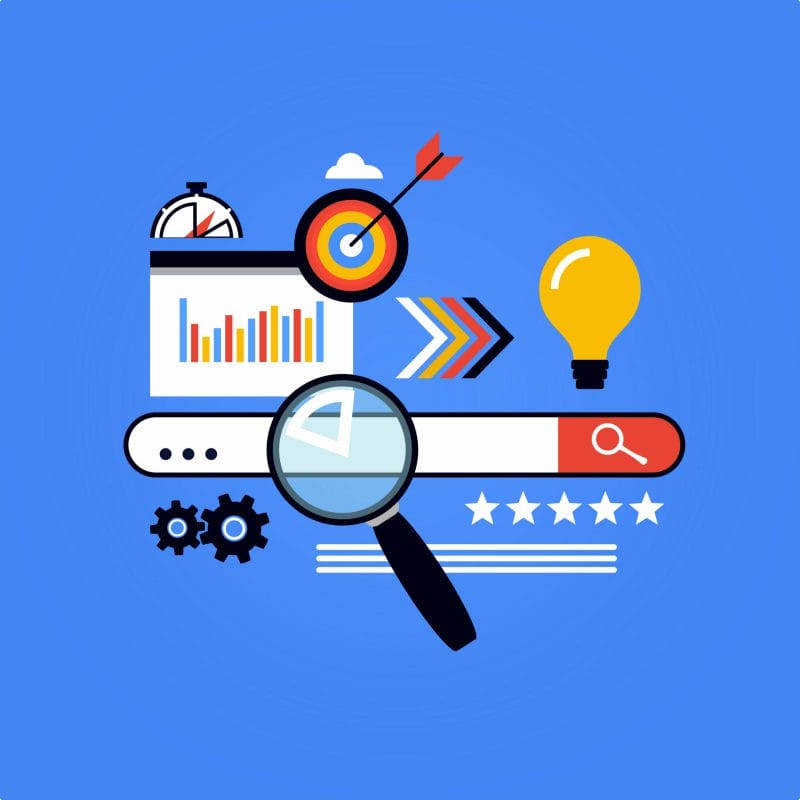 Once you have your client persona, it's time to step into their shoes and see what those clients would be searching for. That way, you can create content specifically to fit their needs. With good keyword and topic research, you can curate a handful of content ideas to keep your content calendar filled for at least 3 to 4 months.
A keyword is a term that your potential clients would enter into search engines to avail of any services. For instance, if your potential client just got wrongfully arrested, they might search for a "criminal defense attorney" Simple enough?
The process of keyword research includes identifying the right terms and creating a foundation for your content strategy. To find relevant keywords for your legal content, follow these steps:
The first thing would be to draft a list of relevant topics based on your practice area. Consider your client persona and answer the question: "What would they need to search for to find me?"
Now come up with potential keywords that center around those topics. For example, using "personal injury lawyer," as an example, a client may search for, "What does a personal injury lawyer do?" or if it is pertinent to a particular location, use "personal injury lawyer near me." In such cases, it's best to use online tools to shortlist related keywords that have a specific keyword volume as well.
The final step is to narrow down your keyword list as per the online performance. Always prefer keywords that have a decent search volume and lower competition for the best results.
Keyword Research Results for the term 'Personal Injury Lawyer'
Ask yourself what queries or concerns your potential client may have that are based on these particular keywords. Create content that precisely answers these questions. From an organizational standpoint, it's best to create a spreadsheet for both your keywords and your topics to simplify your keyword strategy.
Here's our spreadsheet with topics to cover and keywords to target based on our keyword research and what our audience is searching for.
Search engine optimization (SEO) for law firms includes pillar pages, content clusters, and internal links. Initially, SEO tactics focused on keyword stuffing, but search engines today are much more rational. Google's algorithm can determine whether the content is high quality and relevant. If the content on your law firm's website has value and is beneficial for those seeking answers or information, you'll be positioned well to meet your target.
The use of pillar pages includes long-form content that focuses on the broad topics you want to prioritize. They're essentially a solid path to more content, such as topic clusters, which focus on more specific keywords and phrases relating to the broad pages.
When executed well, clusters are easily scannable and give your users ample information as required to prevent them from going back to the search engine or a competing law firm's website. To achieve this, internal links are key to leverage throughout your content published online.
Create Valuable, Authority-based Content
With the right topics and keywords in your content marketing strategy, it's time to take action and create your content. The content you create, be it a blog post or a new website copy, should be extremely useful to your client persona and should prove that you have authority in your industry. You can even conduct trial and error with a wide range of content types to see what resonates best with your audience. Types of content to experiment with include:
Blog posts and articles
Videos
Visuals such as infographics
Email newsletters
Podcasts
Guest posts on industry-relevant blogs
When we say valuable, it doesn't mean you give 3-5 paragraphs of content and call it a day. Make sure your content should a) attract new clients and b) draw in the ideal clients of your choice.
Domain Authority
The term "domain authority" may seem confusing, but it's pretty easy to understand. Domain authority is a search engine ranking score. It tells you how well a website will rank on search engine result pages, with higher scores corresponding to a greater ability to rank. To put it in simpler terms, your domain authority builds your online reputation.
The ultimate way to positively build your domain authority is by creating the highest quality content for your target audience. For law firms, domain authority is even more important as it shows that you are an expert in your niche of practice. If someone types "personal injury lawyer in Chicago" and your name comes up – you've done the job well!
Honesty is the key
Yes, it's common sense to not mislead your clients, but as they say, "Common sense isn't so common." People can see right through covert or coy sales tactics on your website. You are an expert in your field, and to prove that, ditch the salesy approach and just write what you know.
To publish authoritative content, you must possess the traits of honesty and integrity. As you create content, you should remain 100% transparent. More importantly, remember to follow legal marketing ethics! You must use disclaimers if needed, as well.
Focus on Quality Over Quantity
Although the quantity of content is a valid concern, high-quality content isn't solely dependent on word count or the number of blog posts or pages you put out every month. It's okay to convey your points concisely, and don't forget to keep it free from grammatical errors and plagiarism. One high-quality and valuable blog post is much better than ten underperforming, fluff-filled blog posts. The solution is to prioritize providing quality, not quantity.
Along with being maintaining quality and reasonable quantity, your content should also be:
Easy to read: Make sure you space your paragraphs to combat reader fatigue for your clients. Keep paragraphs up to 5 sentences max and use sentences with 20 words or less for easier readability. Scannable content incentivizes people to keep reading, and a big block of words makes everyone click away in seconds!
Actionable: Your clients should be able to perform an action after going through your content. For example, if you're a divorce attorney, give your clients a set of tips on how to gain full custody. Your content should create a positive impact on your reader's life.
Precise: Any sources you cite or quotes that you state should be accurate. When creating legal content, make sure the advice given is accurate for the situation in question.
Edit and proofread: Edit your content to make it easy to understand in a way that it stays true to your voice and appeals to potential clients. Proofread for spelling errors and missing punctuation marks. Content with authority is content written with a strong command over the language.
Distribute & Promote Your Content
Content is an asset that helps get your potential clients to the core of your content marketing strategy: to visit your website and, even better, reach out to you via your email or phone number. To help boost traffic to your website, you need to distribute your content via the appropriate platforms and promote it to your ideal audience.
Note that "Distribution" and "promotion" are two separate things. Distribution involves the process of displaying your content on channels such as social media and email to share with others. Promotion includes the paid aspect of your strategy, such as putting a certain amount of your marketing budget into paid ads like Google PPC & Facebook or LinkedIn ads.
To distribute your content, you have a variety of options. When choosing an option that works best, consider your client persona's perspective to get the answer to the question: where do they spend most of their time online?
Social media: Every solid content marketing strategy puts a key focus on social media. A simple link to your new blog post with an intriguing caption written to draw attention works wonders for distribution. Facebook, Twitter, and LinkedIn are all great options for law firm content marketing.
Email: An email list is a valuable tool for those people who don't spend 12 hours a day on social media or have their feeds full. Email lists are one of the most underrated assets of a law firm. An email list is an earned audience who voluntarily provides you their details to learn more about your firm, whereas social media depend on a vast number of factors. If you don't have a list, start making one instantly. There are many tools such as MailChimp that you can use for free to get started with email campaigns.
Neighborhood groups: Before searching online, people often ask for referrals, expertise, or advice on places like Facebook Groups or Telegram. It's not wise to spam these groups, but if you have the answer to a specific question asked, answer it and link your site for everyone to go forth and explore.
Online forums: Answer industry-specific questions on Quora or remain active on Reddit to answer potential client doubts by linking the relevant part of your website. This can give you traffic to your website from consumers who would want to learn more about you and keep you in mind for future legal queries.
Convert Visitors Into Leads
Now that you've got yourself a list of potential clients with the power of content, it's time for conversion. As they surf through your site, you want to convert them from intrigued, casual readers to legitimate leads for your firm. This means you have to work on creating calls to action or CTAs throughout your website for your content.
Landing pages: If you prefer to go the route of getting a paid ad for your content, it needs to go where the results are fruitful. Landing pages capture the clicks from these paid ads. Plus, Google favors these ads as they bear the indicators of relevance. A landing page can involve you offering the content you created, such as ebooks or brochures, in exchange for contact information.
Page-by-page CTA: Regardless of how your potential client finds you, make sure each page on your website has a call to action. Format your CTAs to stand out from the rest of your content. Be direct and tell your readers exactly what you want them to do. For example, "Call us to get your doubts answered" or "Sign up to our newsletter today."
Additional Perks: A content upgrade is an example of bonus content your potential clients can download in exchange for their contact details. These perks include infographics, webinars, or even eBooks.
Repurposing & Refreshing Content
People have a short memory span when it comes to content on social media. It is important to note that timeliness, relevance, and value are crucial factors to consider for high search engine rankings. Once a law firm gains a strong presence on search engines, it's natural to assume, "We're done; now we don't need to focus on marketing our content too much," but it's a grave mistake to think that your content efforts are truly complete. After some time, your content goes stale, and the SEO impact will suffer.
Keeping your place on Google includes constantly staying consistent. One of the most useful and effective ways to remain high on search engine rankings is by repurposing and refreshing existing content, but with a new angle!
Measure Results & Your ROI
Once you implement a law firm content marketing plan, you'll need to track and measure your results and continue refining the plan often to keep your content relevant. If your content is proven to be effective, it will generate leads that turn into clients for your firm.
A lawyer's content marketing strategy should primarily be based on fine-tuning and updating your most high-performing web pages and valuable blog posts. A great idea would be to convert quality content into guides, blog posts, social media snippets, videos, and FAQs which is a good place to start. Identifying interesting topics and new angles to work on along with leveraging existing content can have an astronomical impact on rankings, reach, and influence.
To track your firm's content marketing efforts, here are a few metrics to focus on:
Lead quality. If your ideal clients are frequently visiting your site and calling your firm to solve their queries, your content is generating qualified leads. It is imperative to ask all leads who call you questions like how they found you and keep a note of it to understand what content works well for your target clientele. Use tools such as Google Analytics on your website to see which pages website visitors are viewing.
Sales. Whether you are an independent legal practitioner or a part of a small firm, you may be able to see how your content marketing strategy is boosting your sales. You can also use Google Analytics to track conversion rates of visitors moving from your content to the goal page you set (such as the contact form or the FAQ section).
Website traffic. Let's assume you are adding new content consistently; it only would be fruitful if you find that your website traffic numbers are continually increasing. Use Google Analytics to see your traffic numbers. If there's a specific blog post or landing page that's garnering a good amount of traffic, continue to create more content on that topic as it's clearly liked by your audience!
In short, if you fail to regularly track your content's performance and don't use the results to build a better strategy, chances are you'll feel frustrated and would want to give up. Content marketers know that regular and strategic analysis leads to positive adjustments and identifies and fills the gaps that would help land opportunities for your firm.
There are three key components when analyzing content:
Understanding Key Performance Indicators (KPIs)
Leveraging Platforms by Google (Analytics and Search Console)
Competitive Analysis
Understanding KPIs
KPI, i.e., Key performance indicators, is a widely used term in the marketing domain. They're the metrics used to examine the impact of your content and are specific to your law firm's goals and target audience. As there are various kinds of metrics used for tracking websites, blogs, newsletters, videos, and social media posts, they should be highlighted and prioritized based on your content marketing strategy.
For instance, if you want to see how effective your CTA is in terms of signing up for newsletters, certain metrics give you the data on how many people are clicking the sign-up button and how many are filling up their details.
Website and blog traffic, page views, length of visits, leads, and bounce rate are just a few examples of the key performance indicators that lawyers could benefit from tracking. Identifying how your legal content reaches and influences your target audience gives you a clear, data-driven analysis of its performance.
Leveraging platforms by Google (Analytics and Search Console)
Google Analytics is the most commonly used platform to track and analyze the performance of online content, especially websites and blogs. From page views and website traffic to user click-through rates, and demographics, Google Analytics provides a vast range of data to examine your legal content and gives you clarity on the user experience of the folks who visit your website.
Simply put, Google Analytics answers the question, "is your content meeting the ideal goals or not." There are multiple ways to leverage Google Analytics, of course, but you also need to be focused and have a proper understanding of what the results mean and how to improve them.
Google Search Console is another such tool that will enhance your content marketing strategy when used along with Google Analytics. It generates valuable data about the keywords and search terms your law firm ranks for, as well as the impressions, clicks, and industry trends.
Google Search Console(GSC) Interface Overview
All in all, simple content adjustment can set up your law firm practice for greater chances of success by utilizing and gaining knowledge of the tools present on Google Search Console and Google Analytics.
Competitive Analysis
Through the curation of a content marketing plan, there falls a major focus on your law firm's goals. However, it's important to concentrate on competitive analysis in your content marketing strategy to understand how other lawyers and law firms are ranking and compare them to your firm. If a competitor has higher rankings for search terms and phrases relevant to your practice areas, it implies that they're comparatively better at optimizing and delivering content.
Competitive analysis is a continuous process that's highly important in the online world because of search trends and Google's algorithm. The way people conduct searches and how Google determines the ideal resources and answers to the searches changes constantly. Therefore staying aware of your competitors will give you valuable information you can use to refine your content marketing strategy.
An important aspect of the competitive analysis is researching search terms through keyword research tools. The results can give you a sense of how your existing content is performing, and it helps improve future content. Without these tools, the results of what you publish and its influence on your audience will not reach their true potential.
Today we get information readily available at our fingertips. Hence the content marketing landscape should include integrating long-tail keywords and search terms. The way we look for information has evolved. Conducting specific searches has become highly common to find what we need to avoid surfing through several sites. Keyword discovery will help optimize content to maximize its efficiency.
Conclusion
In all honesty – Content marketing doesn't give you an overnight fix to combat low traffic on your website or failure to get leads. It's a long game for sure. Until then, you have to create, distribute, and promote high-quality content.
Law firm content marketing is a practice that, when done correctly, could result in a massive boost in lead generation for your firm. By creating content with your ideal clientele in mind and following these tips with consistency, you'll be on your journey to content marketing success.
Need assistance with content marketing for your law firm? We at Valeo Legal Marketing are ready to help you out! We aim to guide you and build your brand as a law firm the right way and market content that converts your leads into clients. Contact us by filling out the form below to solve your content marketing hassles today!
---
FAQ
Does a law firm need a team for content marketing?
Not everyone can wear every hat in a law firm, so it's best to have a team of professionals or contractors, or even interns who can help you manage and execute your content marketing strategy. You can hire SEO specialists to optimize your website and increase your search engine ranking as well.
How often can a lawyer repurpose content? 
If a specific blog post is performing well, try to reuse the main points and condense them in a social media post. Or you can also dive deep into the topic and explore other facets which may seem interesting to readers.
How do you keep track of changing algorithms and search engine trends?
Tracking changes in algorithms every time is a mammoth task, so the main goal is to create valuable content. Therefore, if the content you produce is of good quality, even the algorithm would understand and favor you!